A-shares withstand impact of Wall Street plummet
Share - WeChat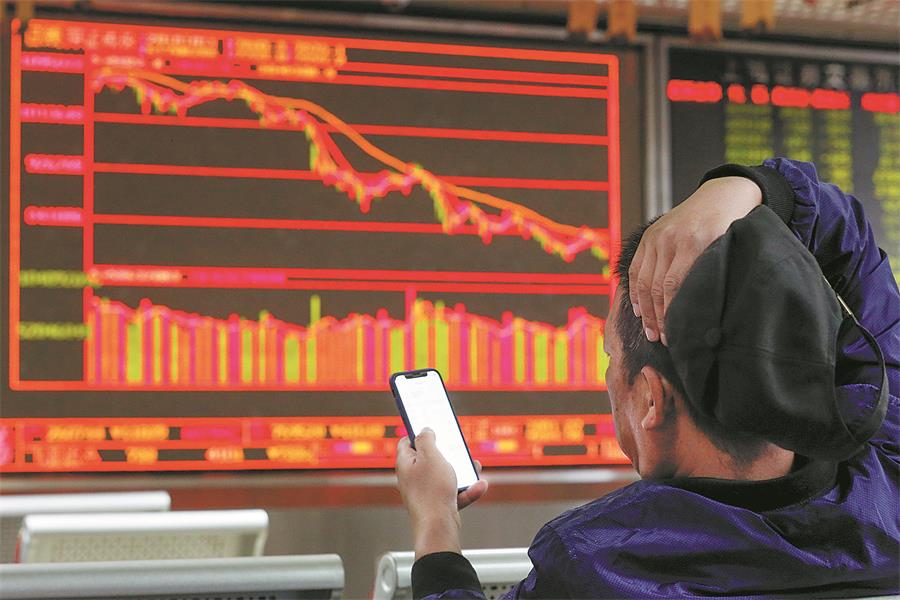 China's benchmark Shanghai Composite Index managed to edge up 0.02 percent to close at 2,603.8 on Thursday, despite plunges on overseas bourses led by Wall Street.
The three major US stock indexes slumped Wednesday, with the Nasdaq Composite down 4.4 percent to 7,108.04, the largest one-day percentage loss in eight years.
The Shenzhen Component Index and the startup-heavy ChiNext Composite Index edged 0.21 percent and 0.82 percent lower, respectively.
Some other Asia-Pacific indexes suffered from a chain reaction following the sell-off in the United States, with Japan's Nikkei 255 down 3.72 percent and Australia's S&P/ASX 200 losing 2.83 percent.
"The general weakening of A-shares Thursday was mainly attributable to the US market sell-off of the previous night," said Hong Rong, founder of investor education platform Hongda Education and an MBA tutor at the Shanghai Advanced Institute of Finance.
"But the drag was moderate as Chinese regulatory authorities' determination and concrete measures to boost the market released last Friday have shored up investor sentiment," Hong said.
China's top financial regulators promised a slew of measures to stabilize and bolster the stock market, such as allowing banks' wealth management subsidiaries to invest in shares.
Hong said other factors defending Chinese stocks from foreign bourse contagion were the low valuation of A-shares and the reduced impact of the US market's correction on the domestic market as Chinese investors have become accustomed to the recent US market volatility.
"More measures to boost the development of securities firms should be rolled out to prompt long-term market development and further rally short-term investor sentiment," Hong said.
Analysts also said the US imposition of hefty tariffs upon its major trade partners has started to backfire.
Major US stock indexes had weakened since the start of this month before plunging on Wednesday.
"The US is bound to bear the bitter fruit of trade protectionism," said Gao Ting, head of China Strategy at UBS Securities, adding that the firm has revised US GDP growth outlook for 2019 from 2.8 percent to 2.4 percent as a result of its tariff hikes.
"Semiconductors are so tied to Asia," Max Gokhman, head of asset allocation for Pacific Life Fund Advisors, told Financial Times, adding that trade tensions are threatening long-standing supply arrangements in the industry.