Famed conductor Tan Dun to lead music conservatory at Bard College
Share - WeChat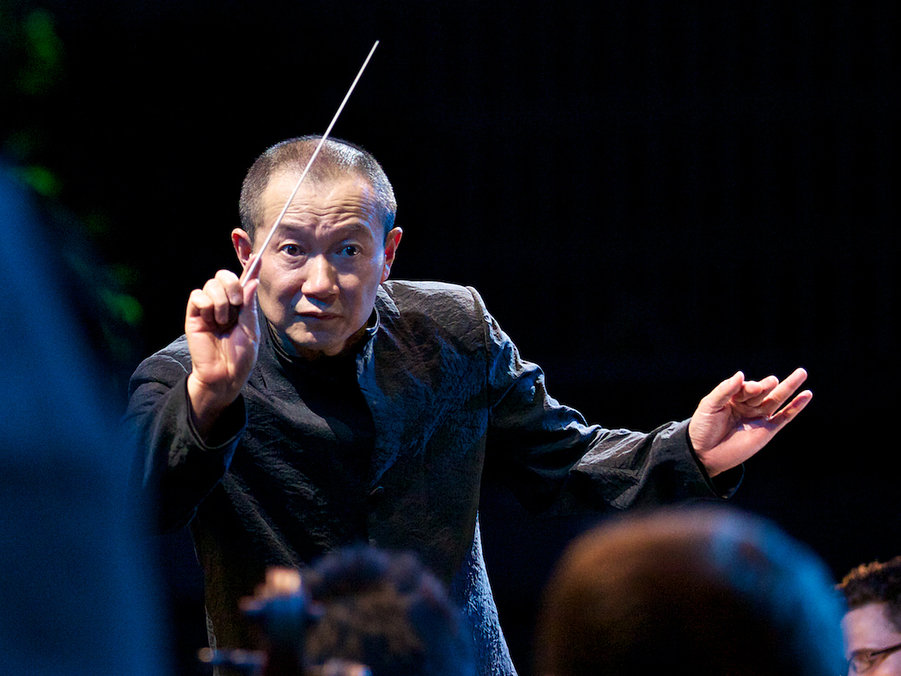 Chinese conductor Tan Dun has been appointed dean of the Bard College Conservatory of Music.
"We are delighted that Tan Dun, a conductor, composer and artist whose work bridges cultures and genres and embraces a wide definition of music, will lead Bard's Conservatory of Music," Bard College President Leon Botstein said.
Tan, who will begin his tenure as dean on July 1, 2019, will guide the conservatory in fulfilling its mission of teaching young musicians both new music and music history while deepening an understanding of its connection to history, art, culture and society.
Tan said that through the new position, he hopes to help to build synergy between Eastern and Western studies at the conservatory, including its recently founded US-China Music Institute.
"The language of music is universal and can connect all kinds of people from diverse cultures, languages, and with different dreams," Tan said. "I look forward to working with the students of Bard's Conservatory of Music in imagining and reimagining their careers as artists and helping them become even more connected to our growing world and widening musical soundscape."
Now living in New York City, Tan was born in a rural village in Central China's Hunan province in 1957.
With a master's degree in composition from the Central Conservatory of Music in Beijing, Tan arrived in the US in 1986 to pursue his doctorate in musical arts at Columbia University, where he soon immersed himself in the music of John Cage and the downtown New York avant-garde scene.
Tan has transcended stylistic and cultural boundaries to become one of the world's most renowned and sought-after composers.
He has created several new artistic formats, which — like opera — encompass sound, sight, narrative and ritual, in addition to his contributions to the repertoire of opera and motion pictures scores.
Tan's new formats include orchestral theatre, which recontextualizes the orchestra and the concert-going experience; organic music, which explores new realms of sound through primal elements such as water, paper and stone; and multimedia extravaganzas, which incorporate a variety of technologies.
A UNESCO global goodwill ambassador and winner of the Grammy Award, the Academy Award and most recently Italy's Golden Lion Award for lifetime achievement, Tan makes music that is played worldwide by leading orchestras in opera houses, international festivals, and on radio and television.
Covering nearly 1,000 parklike acres in Annandale-on-Hudson, in the Hudson River Valley in New York, Bard is a four-year college of liberal arts and sciences with a 158-year history. The Bard College Conservatory of Music was founded in 2005.
Institutes and affiliate programs of the conservatory include the US–China Music Institute, which promotes the study, performance and appreciation of music from contemporary China and supports musical exchange between the US and China.
Contact the writer at xiaohong@chinadailyusa.com
Most Popular