Mercedes restructures management in bid to drive local market growth
Share - WeChat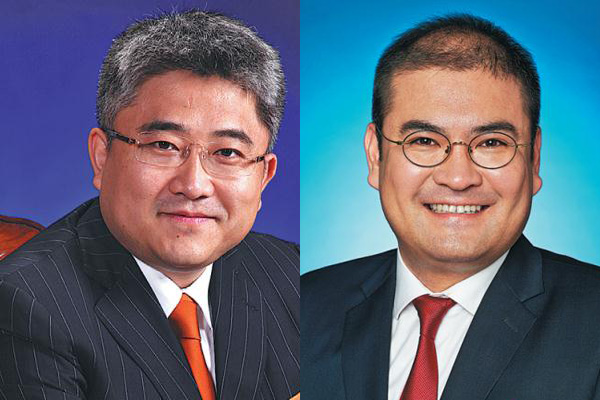 German premium carmaker Mercedes-Benz is restructuring its sales and marketing business in China, with new executives appointed in a bid to gear up for dynamic changes and stay competitive in its largest market globally.
The moves are targeted at introducing marketing and sales strategies more adapted to local conditions, better utilization of data to attract and retain customers, a greater emphasis on the used car business, the Beijing Mercedes-Benz Sales Service Co Ltd said in a statement on Friday.
To achieve better strategic and operational results, Duan Jianjun, currently executive vice-president of BMBS responsible for sales and marketing, will serve as the company's chief operating officer of sales and marketing, effective from Jan 1.
In the new role, Duan will take overall responsibilities for the carmaker's passenger car-related business and marketing activities in China, including Mercedes-Benz and its sub-brands Mercedes-Maybach, Mercedes-AMG, smart and EQ.
"Duan joined BMBS shortly after its inception and since then has brought his leadership, vision, diligence and insight to our endeavor," said Nicholas Speeks, president and CEO of BMBS.
"We are convinced that although his achievements to date are many, they will be overshadowed by those he has yet to make," he said.
As digitalization has become part of people's daily lives in China, the company has also decided to establish a new department to further enhance digital sales, expand its presence on digital platforms and in data management to redefine how the brand relates to customers.
A position has thus been created to steer digital sales operation and data management: Wu Chen is appointed as executive vice-president of sales and marketing, reporting to Duan. Wu's job responsibility also covers used cars, smart, V-Class and Vito.
Wu is currently executive vicepresident of strategy and business development at Shenzhen Denza New Energy Automotive Co, which is a joint venture between Mercedes-Benz parent company Daimler and Chinese carmaker BYD.
In addition, Yu Xinzhe, currently director of business development and strategy at Mercedes-Benz Automobile Finance Co, will serve as director of marketing at BMBS from Feb 1, 2019, reporting to Duan, as well.
The carmaker expects the optimized structure and newly appointed executives to further enhance its presence in China.
Mercedes-Benz sold 603,089 vehicles from January to November, up 11.7 percent from the same period last year, becoming the first premium car manufacturer to pass the milestone of 600,000 vehicles delivered in China this year.
"As the company looks forward to the future years' development in China, we expect to become even more efficient and practical in our management approach, aligning programs with clear corporate strategies to deliver measurable results," the carmaker said in the statement.