Geely, Daimler in ride hailing JV
Share - WeChat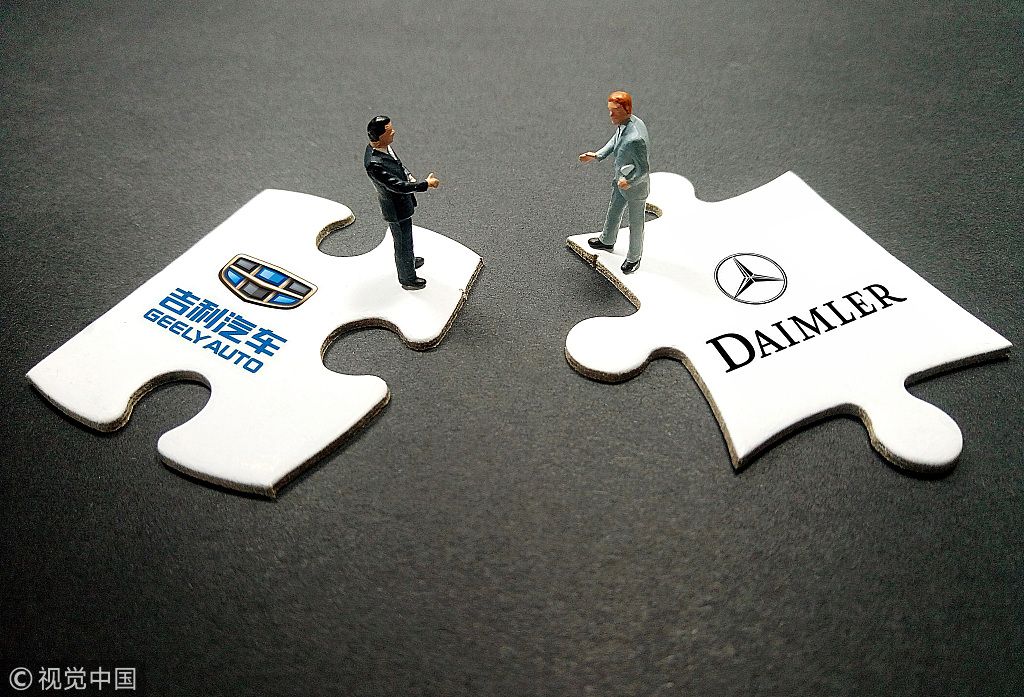 Chinese automaker Zhejiang Geely Holding Group announced on Wednesday it will set up a joint venture with German manufacturer Daimler AG to offer ride hailing services in the world's largest auto market.
Daimler Mobility Services and Geely's new business entity Geely Group Co will establish a 50-50 joint venture headquartered in Hangzhou, Zhejiang province, according to a statement posted on Geely's official website. The financial terms and investment plans of the venture have not been disclosed.
The new venture will offer ride-hailing services in several cities in China, and will use the Mercedes-Benz S-Class, E-Class and V-Class among other vehicles.
An Conghui, president of Zhejiang Geely Holding Group, said the new move was a concrete step in Geely's efforts to transform from a carmaker to a global auto technology group.
"The joint venture will play a significant role as we continue to enlarge our portfolio and global presence and solidify our strong position in the mobility market," said Klaus Entenmann, CEO of Daimler Financial Services AG.
Strategy consultancy Roland Berger said in a recent report that the shift from vehicle ownership to new shared mobility concepts is unstoppable.
According to the report, cars for new mobility services will account for 13 percent of the new sales in 2020, jumping to 20 percent in 2020. China will occupy almost 60 percent of the global vehicle sales for taxis and mobility on demand by 2020, reaching 560,000 units.
John Zeng, managing director of LMC Automotive Shanghai, said carmakers should take the initiative in the changing competitive environment, and value the potential business opportunities ahead, such as the new mobility concept.
"Driverless car technologies and ride-sharing services are advancing so quickly that in the future more and more people will choose convenient ride-sharing services instead of buying cars and paying for the maintenance. And it will eventually affect the whole market," Zeng added.