Geely reaches for the skies
Share - WeChat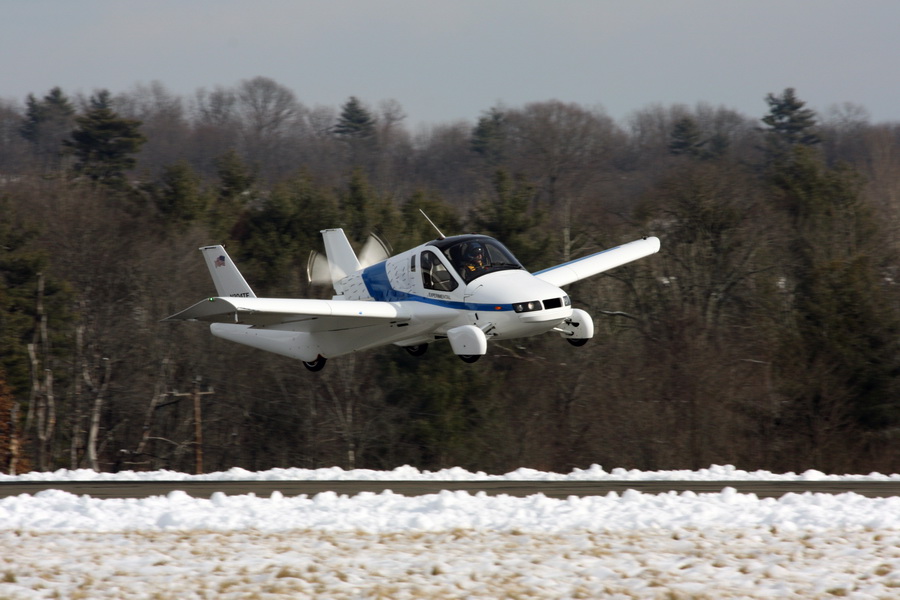 For Zhejiang Geely Holding Group, even the sky is no limit to its ambition, literally. The Chinese carmaker, which made headlines last week by becoming the largest shareholder in Mercedes-Benz owner Daimler, is to produce flying cars in China.
A Geely representative confirmed on Wednesday to China Daily that it is hiring engineers, who must be English-speaking, to help introduce and test-produce prototypes from Terrafugia Inc, a US-based flying car maker Geely acquired in November 2017.
The company is also seeking contractors to renovate workshops in a passenger car production facility in Hangzhou, Zhejiang province, for the same purpose.
Geely said it expects to finish the development of Terrafugia's first model, TF-1, and launch it in the United States by July 2019. The model's technical specifics remain unknown.
According to the company's plan, the model will be developed in the US but manufactured in China, although the Geely representative said the final production site has yet to be determined.
John Zeng, managing director of LMC Automotive Shanghai, said it is a good choice that it first targets the North American market, where there is less regulation of airspace and a smaller population than in China.
Such cars are very unlikely to hit the Chinese market in the short term due to the country's low-altitude flying regulations.
Terrafugia, founded in 2006 by five graduates of the Massachusetts Institute of Technology, built and flew its first flying prototype in 2009, and came up with an updated version in 2012.
In 2013, the company released the design for its next model, the TF-X, which was the world's first flying car to take off and land vertically.
The four-seat model, which has a cruise speed at 320 km per hour, will be available in 2023, said Geely in a statement at its acquisition of Terrafugia. It did not reveal financial details of the deal.
Li Shufu, founder and chairman of Geely, said he believes flying cars are a tremendously exciting sector.
"We believe that Terrafugia is ideally positioned to change mobility as we currently understand it and herald the development of a new industry in doing so."