Taishan nuclear plant reactor ready for operations
Share - WeChat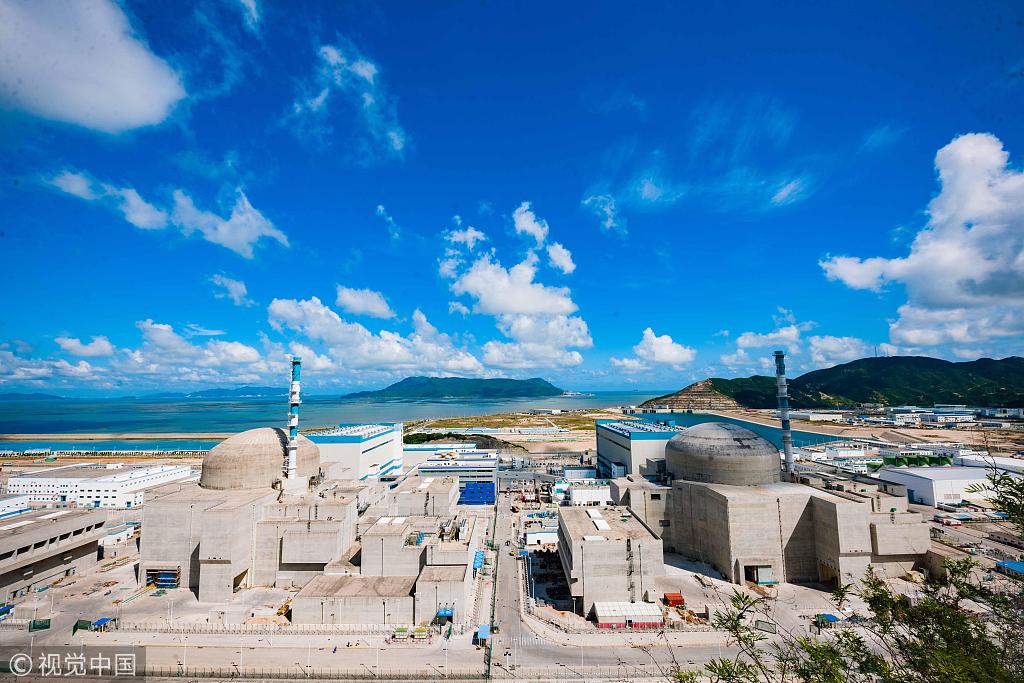 One of the third-generation European pressurized reactors (EPR) in Taishan nuclear power plant has completed test operations in Guangdong province, making it the first among the EPR units ready for power generation, and was considered a milestone in the world's nuclear power sector, said industry insiders.
Taishan nuclear power plant is the biggest cooperation project between China and France in the energy sector, with two 1750-megawatt EPR units in its first phase of construction.
The first reactor completed a 168-hour trial run at 5 pm on Thursday, putting it on course to become the world's first commercial nuclear reactor using third-generation EPR technology, according to China General Nuclear Power Corp and its French partner Electricite de France.
The success of the reactor proves EPR is a reliable technology, and will provide the companies with useful experience relating to the construction and management of similar nuclear projects, including the second reactor unit in Taishan, said Guo Limin, general manager of the Taishan Nuclear Power Joint Venture Co Ltd, constructor and operator of the Taishan project.
The second reactor unit started hot functional tests 10 days ahead of schedule on Dec 10, and is expected to go into operation next year as planned, according to Guo.
The hot functional test is a critical pre-operational requirement which ensures that certain major systems function together as designed.
Fabrice Fourcade, vice-president of EDF and chairman of EDF China, said experience gained from the Taishan project can help with the construction of other nuclear power projects. Also, as the Taishan project demonstrates the safety, competence and maturity of EPR technology, it can help to solve the energy shortage problems facing many economies experiencing rapid growth, Fourcade added.
Han Xiaopeng, chief analyst with China Energy Net Consulting, said the operation of the EPR unit is not only a positive outcome from deepening energy cooperation between China and France, but also proves EPR technology is safe and effective, and that nuclear power is a good choice for building a lower-carbon energy future.
The construction of Taishan's first two reactors started in 2009 and 2010 respectively, following the other two in Olkiluoto in Finland and Flamanville in France, as the world's third and fourth third-generation EPRs.
Once they are fully operational, the two reactors in Taishan will be capable of replacing about 8.03 million metric tons of standard coal consumption annually, and reducing greenhouse gas emissions by 21 million tons, equivalent to planting 58,500 hectares of forest, according to China General Nuclear Power's statement.