40 years of opening-up stories
Share - WeChat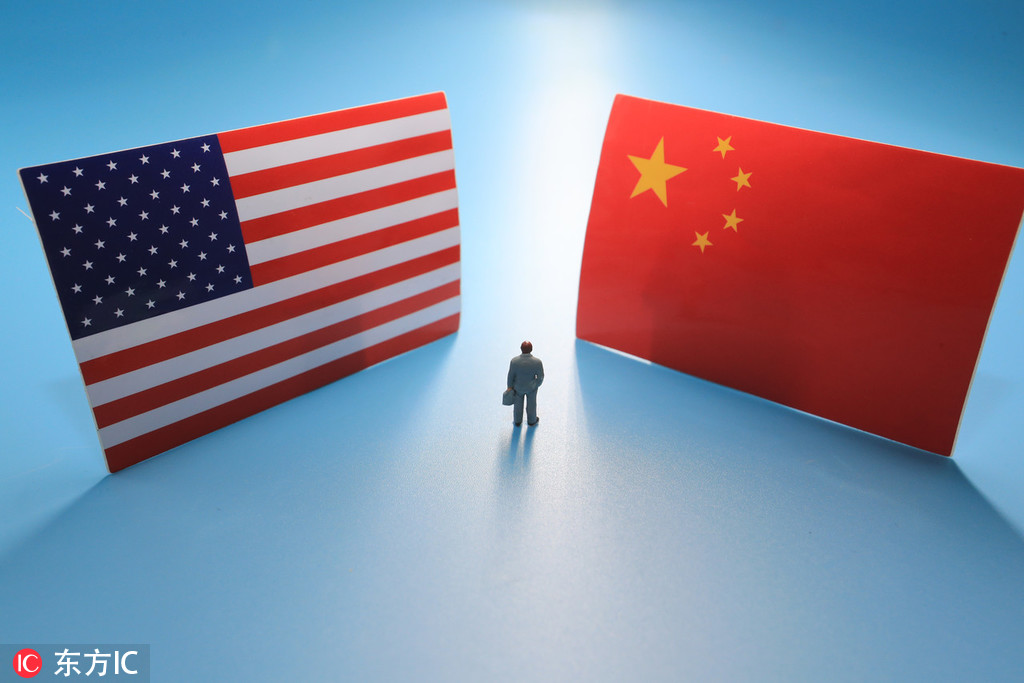 On Dec 15, 1978, Beijing and Washington simultaneously announced the establishment of diplomatic relations that became official on Jan 1, 1979.
Forty years later on the exact same day (which is Dec 16 in China), more than a dozen academic experts and business executives from both China and the US took stock of the past 40 years' dealings between the world's top economies at the Carter Center in Atlanta, Georgia.
The forum commemorating the 40th anniversary of the normalization of US-China relations was organized by the Renmin University of China (RUC) North America Alumni Association and the China Program of the Carter Center.
Some of the people reminiscing about the early days of diplomacy were involved in US-China relations from the beginning.
The Consul General of China in Houston Li Qiangmin shared a story involving former US president Jimmy Carter.
In 1978, when the normalization was under negotiation, Carter got a call around 3 am in the White House from his science adviser Frank Press.

Carter thought some major disaster had occurred, but no, Press told Carter that he was in Beijing with Chinese leader Deng Xiaoping, who wanted to know at that moment if China could send 5,000 students to the US.
"Tell him to send 100,000," Carter replied.
Because of that phone call and Carter's midnight decision, about 360,000 Chinese students are currently studying in the US, Li said.
"That phone call changed the direction of my professional life," said Mary Bullock, former executive vice-chancellor at Duke Kunshan University.
At that time, Bullock was the director of the Committee on Scholarly Communications with the People's Republic of China.
"We prepared a proposal we thought ambitious and asked Frank Press to ask for an exchange of 10 students each way," Bullock recalled.
When Press' delegation returned from Beijing, Bullock was told to get ready to receive 500 Chinese students and scholars in January.
Thus, the agreement on education cooperation was signed.
"This was the first official document the United States signed with China. It was then added to the normalization agreement as appendix number one," Bullock told the audience. "It stands today as the governing principle upon of which many of you have come to the United States and many of you who have gone on to study in China."
Robert Kapp, former president of the US-China Business Council, recalled his experience receiving Hu Dingyi, the first Chinese consul general in San Francisco, and how Hu's diplomatic skill got Kapp out of a speeding ticket after he was pulled over by police.
"First, I was free; second, the state police invited Hu and his wife to their annual village festival … somewhere in Washington state," he said.
Kapp also recalled how one of his graduate students at Rice University in Houston, Texas, once commented that the Kangxi emperor of the Qing Dynasty (1644-1911) was a male chauvinist because of his 36 concwubines.
"Anyone in that era talked about male chauvinists in China? You have to always deal with problems of different countries in contexts," Kapp said.
When it comes to his thinking on US-China relations, Kapp said people have to focus on opportunities.
"Hundreds of thousands Chinese live here; individual Americans make their way and build a life in China. We need to keep thinking about how the relations create positive opportunities, not just at the level of national interests but in a very general sense," Kapp said.
On economic relations, the panelists disagreed with US President Donald Trump on the tariffs.
Patricia Buckley, managing director at Deloitte, had advised four US commerce secretaries, including Gary Locke, on economic policy. She said that while the US trade deficit with China seemed huge at $336 billion, people need to realize that the US has a services trade surplus of about $40 billion.
"We have done a horrible job as economists to articulate the trade benefit. Consumer goods imported from China keep prices low. There is a huge attribution of factory closures to trade, when often it's technology [that causes it]," Buckley said.
People tend to focus on goods when it comes to trade, while the third-largest export of the US to China is travel.
"When Chinese citizens come to the US, that's a US export, because Chinese money is being spent in the US. A third of travel is related to education," Buckley said.
It is a huge advantage for the US, much larger than US reciprocal travel to China. This has been a strong component to US growth and contributed 0.8 percent to US GDP.
"We are messing around with the really important engines of US growth, engaging in those (trade) negotiations; it increases the uncertainty seen in financial markets," she said.
Buckley pointed out that since 2014, China and Japan have been less willing to buy US bonds.
"When we think of those issues, let's take a wider lens. It's not just trade or investment; we are currently in a giant ecosystem," she said.
While acknowledging the difficulties, the panelists agreed that seeking common ground to resolve differences is essential.
"It's especially meaningful to carry out this discussion when China-US relations are facing difficulties," said He Yaomin, vice-president of the RUC. He encouraged RUC alumni to do more because US-China relations impact the entire world.
Contact the writer at mayzhou@chinadailyusa.com