Chinese designer explains his philosophy at symposium in India
Share - WeChat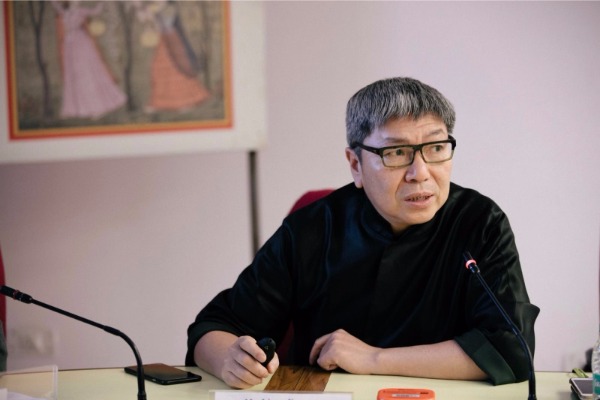 Chinese designer Liang Jianguo says:"Design is based on 20 percent of the past, 50 percent of the present, and 30 percent of the future."
He said this at a recent symposium in India called Art, Design and Society jointly organized by the National Museum of India, New Delhi, and the Committee of International History of Art.
Liang, the executive director of The Art Display & Decoration Committee of China (ADDC) also spoke about how Chinese design supports culture preservation and develops social consciousness in technology.
Further, Liang said that 20 percent of design should explore the spirit of the nation and shows respect for the traditional and regional culture. 50 percent should focus on the needs of the client or consumer and 30 percent on the future to leave some space for user to improve and empower the design.
"In our contemporary life, the meaning of design is not only to solve current problems effectively, but also to think about the future. So comprehensive creativity, critical thinking, and design ethics are needed. Design needs to connect the past, the present and the future," he said.
Liang used Forbidden City -- which he worked on -- as an example. And he detailed its transformation, from a royal palace of the Ming and Qing Dynasties (1368-1840) to the biggest comprehensive museum in China.
He said the Forbidden City turned into the Palace Museum. And with its focus changed from collecting and studying "objects" to caring and serving "people" it achieved cultural democratization.
The old academy in the palace was developed into a space for publications and information seminars; the treasure house of cultural relics was turned into an exhibition space for the history of the palace an the cellar that used to store ice was designed to be a new ice-house restaurant.
He believes that such transformation reflects the current responsibility of Forbidden City as a public culture institute; the rights of taxpayers and the degree of democracy of the society. And it also represents the modern attitude of a progressive and open society towards culture.
"Design is more than exploring the current meaning of historical resources. It also provides better means to handle and protect them," Liang said.
Liang also said he valued the connection between design and the social environment. And he added that originality was needed due to different conditions.
As examples, he presented some houses in a hutong which he had transformed.
Most Popular