Fruits sow seed of city's export boom
Share - WeChat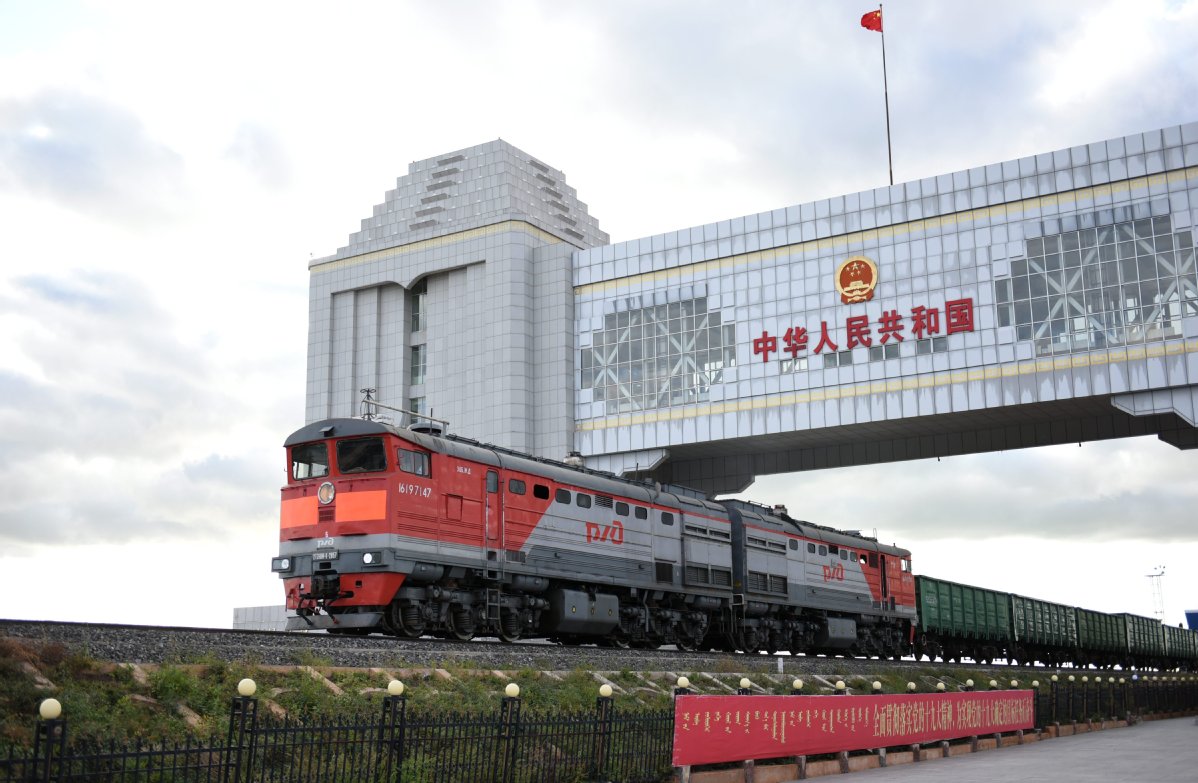 Entrepreneurs have seen a steady rise in cross-border trade since Manzhouli opened to its neighbors
Since the mid-1990s, fruits and vegetables have been helping exporters make a tasty profit in Manzhouli, a border city in the Inner Mongolia autonomous region.
With the Republic of Mongolia to the west and Russia to the north, Manzhouli was among 14 cities granted access to preferential policies by the State Council, China's Cabinet, in 1992 to encourage crossborder trade.
Last year, the city reported a total import-export volume of 18.2 billion yuan ($2.6 billion), up by 15.4 percent from 2016.
More than 80 percent of crossborder trade is done with its nearest neighbor, Russia, according to Guo Haitao, director of foreign trade for the local foreign trade and economic cooperation bureau. Resources such as timber, minerals and fertilizers make up the main imports.
While foreign trade in Manzhouli still faces challenges, most people involved in the fruits and vegetables sector-one of the city's traditional strengths-are optimistic about future growth.
Meng Lin, who runs an export business, arrived in the city in 1995 after cross-border trade began to make national headlines. At first, she exported clothing and imported timber, but in 1996, she was asked by a Russian trader to pay for imported aluminum with fruits instead of currency.
This was when Meng discovered the potential market for fruits and vegetables in Siberia and Russia's Far East, a business she has stuck with for more than 20 years.
Meng said she exported nearly 10,000 metric tons of fruit in 2000, and set up her first company two years later.
In 2006, she purchased an agricultural product distribution market in Russia's Irkutsk region, and later took out a long-term lease on another in Siberia's Ulan-Ude to begin preparations to become an export service provider, rather than just an exporter.
Meng opened her own cross-border trade and logistics complex in 2015, marking the transformation of her business, which now covers almost every link in the export chain, from transactions to packaging, warehousing, customs clearance, and domestic and international logistics.
Small business owners and larger enterprises can rent warehouses, including cold storage, in her complex and access related services.
"I want to integrate the experience I've accumulated over the past 20 years into my business, so that small businesses can avoid the many detours I took as they make their way abroad," Meng said, adding that she also provides regular training and advice on risk control.
In March 2016, Meng launched an e-commerce platform for Chinese and Russian enterprises to hold preliminary discussions online and check the progress of trade services.
The complex is now home to more than 320 enterprises. By the end of November, they had exported a combined 310,000 tons of fruit and vegetables, she said.
Due to its cold weather, Siberia and Russia's Far East have a steady demand for imported fruits and vegetables.
With better quality Chinese products and streamlined customs procedures, the sector's export volume continues to increase. According to local customs data, 418,000 tons of fruits and vegetables were exported to Russia via the Manzhouli land port last year.
In the early days, the city exported only apples, pears and oranges. Today, Meng, who is also director of the local trade association, said Manzhouli ships more than 60 varieties of fruits to destinations around China and abroad.
She said the city's produce mainly went to small markets in Russia about 10 years ago, but now it is available in major supermarkets.
Liu Weidong, another fruit exporter, said the sector has provided a considerable number of temporary positions for farmers and seasonal workers in winter, a busy season for exporting fruits and vegetables.
Last year, Liu's business exported nearly 10,000 tons of fruits, with a profit margin of over 10 percent. However, he said that as more competitors have entered the market, profits have started to decline, even though the export volume is rising.
For Meng, difficulties in financing and a lack of talent are major problems. But she said she feels there is still much she can do to make her services more detailed and comprehensive.
"Many players have quit since 2013," she said. "You see fewer Russian people on the street now. However, most of us are moving forward and making progress despite the difficulties we're facing.