Slow train to Russia plays key role in cross-border trade
Share - WeChat Driver recalls thousands of round trips on 9.8-km line, each taking about 20 hours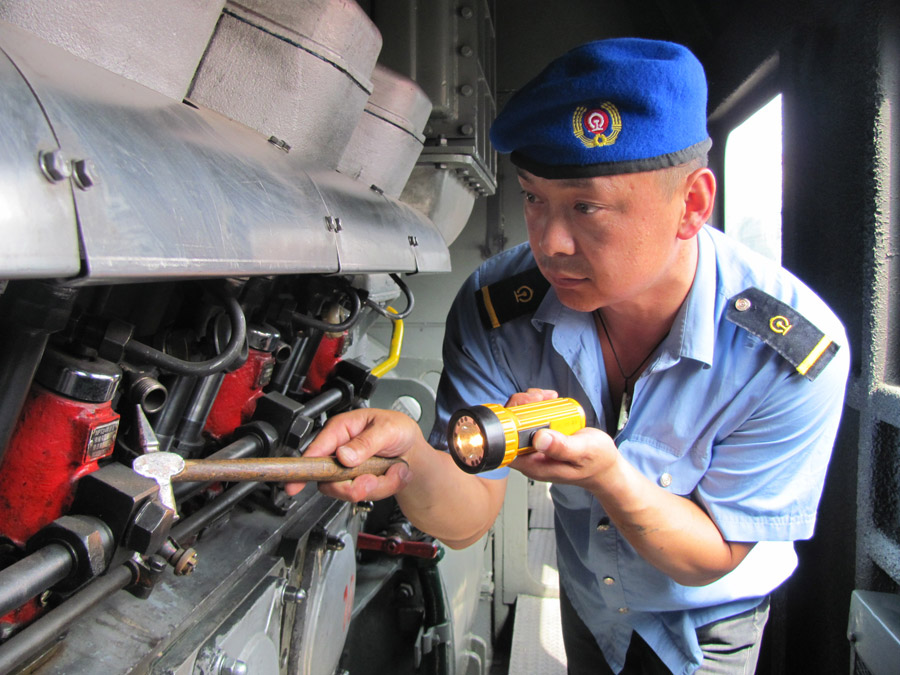 Zhang Xiaojun has completed nearly 2,000 round trips between China and Russia in the past 10 years, but he has never had the opportunity to travel around China's vast neighbor to the north.
On each trip, Zhang and a colleague spend about 20 hours on an international railway linking Manzhouli, in the Inner Mongolia autonomous region, and Zabaikalsk, a small city in Russia's Far East near the border, even though the railway is only 9.8 kilometers long.
"It takes only 20 minutes to run on the rail one way, but it takes lots of time to go through customs and reloading because the track gauge in Russia is wider than in China," said Zhang, 50, who has been working for 28 years as a train driver at Manzhouli Railway Station.
"Then we can return while the Russian freight trains join the Trans-Siberian railway line, headed for destinations across Europe."
Zhang said that on his first day at the station, in 1990, he was told only the best drivers could join the group that operated the cross-border trains.
"It became a dream of mine to become a member of that group," he said.
However, that would not be easy for a young man who knew nothing about driving trains. To improve his skills, he seized every opportunity to learn from experienced drivers while on duty. After work, he usually chose to stay at the dormitory, studying diagrams of trains.
Whenever he encountered a train malfunction, he recorded the details in a notebook and researched it carefully in his spare time.
"It's really an effective method," he said. "The dozens of notebooks have become my treasures."
Zhang finally realized his dream of becoming a cross-border train driver in July 2008.