Samaranch: Beijing 2022 to be 'most intelligent' Games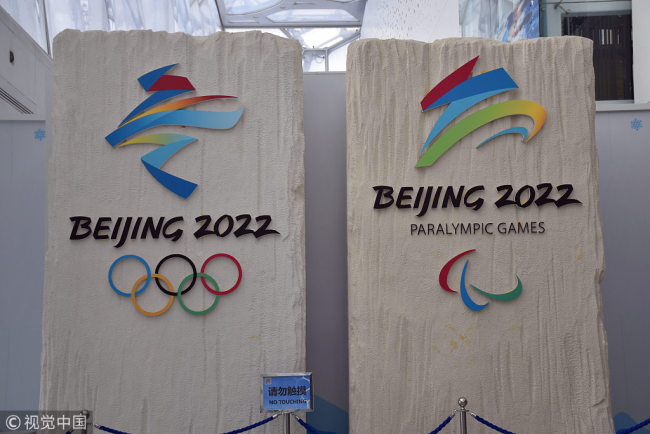 China is poised to deliver the "most intelligent Olympics in history" when Beijing and Zhangjiakou host the 2022 Winter Games.
That's the expectation of International Olympic Committee vice president Juan Antonio Samaranch Jr., who also told Xinhua that his late father and namesake considered China an indispensable part of the organization.
"Before he became IOC president, my father knew that the Olympic movement would not amount to anything without China, and that is why he worked for China's inclusion during his mandate," said Samaranch Jr.
The Spaniard believes the success of the 2008 Beijing Summer Games, in both sporting and economic terms, was a key moment in history because China showed the world that it could organize and provide the infrastructure for an event of such global magnitude.
And now Samaranch Jr. expects even more from Beijing in four years' time.
"Money, grandeur and size (of the 2008 Games) are things of the past. What we are looking for now is sustainability and intelligence," he said.
"Now we have an intense program of visits to organize the 2022 Winter Olympic Games in the Chinese capital, and every time I go I am surprised," added the 59-year-old, who highlighted China's technological advances, including the ubiquity of mobile payment systems, which are still not common in Europe.
"I have no doubt that the organization (of the Winter Games) is going to be excellent, just as I had no doubts that the organization of Beijing 2008 was also going to be excellent. What we have to do now is ensure that 2022 is going to see the most intelligent Olympics in history."
The legacy and influence of Samaranch senior, who died in 2010 aged 89, looms large over both the Olympics and his family.
His grandson, who is also the namesake of the former IOC president, describes him as "a man ahead of his time", who always understood China's enormous potential and even told him to start learning Chinese at the age of 10.
"I studied for a couple of months, but like any boy of my age, all I was thinking about was playing. How wrong I was and how right he was," said the grandson, who is now studying Mandarin.
"I hope I can defend his legacy, and help relations between Spain and China to continue to improve."
In 2008, the Chinese Olympic Committee awarded Samaranch senior its highest medal of honor for his outstanding contribution to the movement.
IOC vice-president Samaranch Jr. said the honor was sincerely cherished by his father, adding: "What I like most about China are the people. Although there is a language barrier, my family and I have been able to develop great friendships which we want to maintain."