Work on to develop major resort in Dunhuang city
Share - WeChat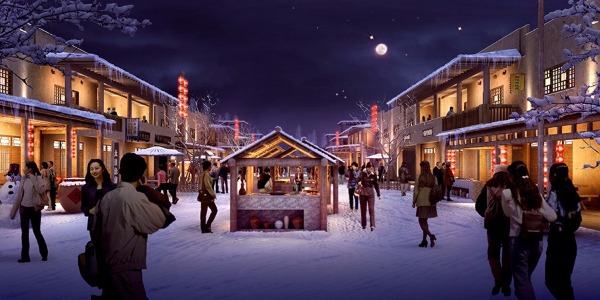 Work is currently under way to build a cultural tourism resort named Qian Nian Dun Huang (which roughly translates as "Thousands of years in Dunhuang"), in Dunhuang city.
The resort, which will feature temples, grottoes, an oasis, a replica of the Gobi Desert and a river valley, is located to the south of the city's downtown, andt will cover nearly 1.5 million square meters and serve as a place of entertainment for visitors and a platform for entrepreneurship and innovation.
The Yueyaquan town tourist center, which accommodates restaurants, hostels, art studios and gift shops, is first part of the project and has been open to the public since 2015.
So far, the tourist center has organized food festival, a bonfire party, an intangible cultural heritage exhibition and other activities.
One-third of the total 3.5 million tourists who visited Dunhuang city during the first half of last year stopped over at the site, according to available data.