British tourism boosted by Thanksgiving holidaymakers from the US
Share - WeChat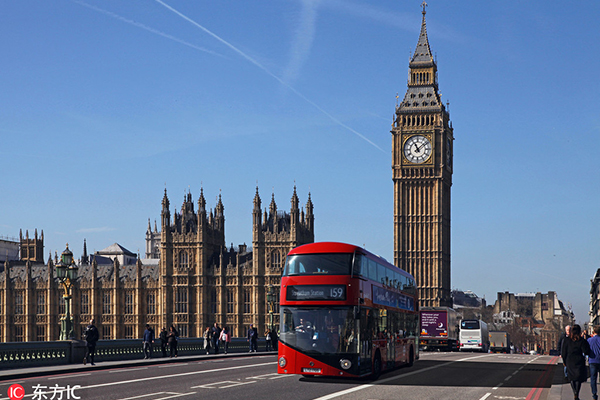 Thousands of US tourists are set to spend their traditional Thanksgiving holiday in Britain, a report by official tourism agency VisitBritain revealed Friday.
Booked flights across the Atlantic to London and other British airports during the thanksgiving period from November 18 to 24 are 20 percent higher than last year, said VisitBritain.
The increase echoes a longer-term trend with forward bookings from the US to Britain tracking up 27 percent from November 2018 to April 2019 compared to the same period in 2017-19.
"The US is Britain's most valuable inbound visitor market for tourism spend. Visitors from the US spent a record 4.75 billion US dollars across the UK last year, up nine percent on the previous year. Visits from the US grew 13 percent to 3.9 million in 2017, the highest since 2000," said VisitBritain.
Tour boats, the London Eye and County Hall, London /VCG Photo
VisitBritain Director Patricia Yates said: "We want the UK to be the number one destination for US travelers so it is great to see forward bookings looking strong in the coming weeks and months from our most valuable visitor market."