From rural backwater to ideas factory
Share - WeChat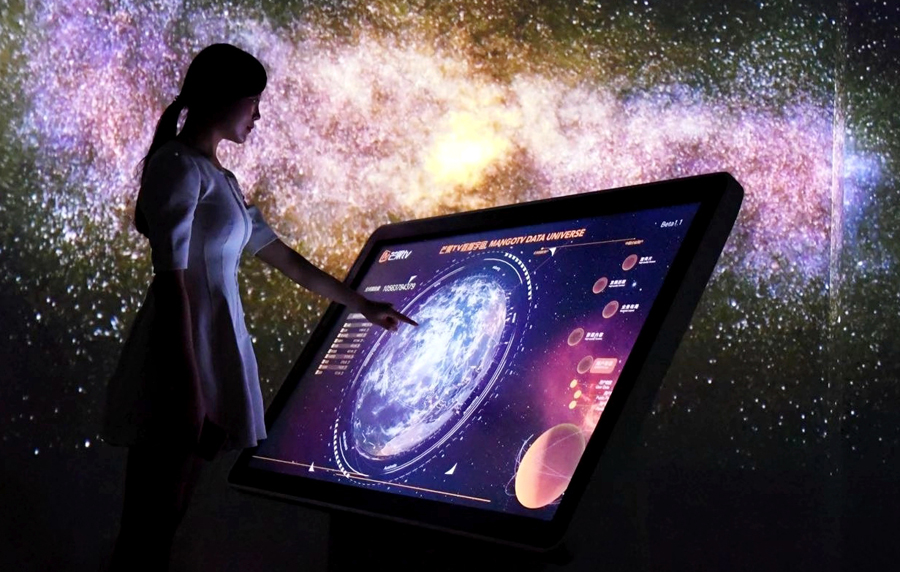 Competitive edge
Zhang said reform and competition have been central to HBS' success story.
"The first round came in 1994, stirring up the bland system at the time with the establishment of Hunan Economic Television Station," he said.
The station, an HBS affiliate that was the brainchild of Wei Wenbin, then director of the Hunan Radio and Television Bureau, first went to air the following year on the back of 28 million yuan in bank loans, with Ouyang Changlin as its first president. It soon developed a strong rivalry with Hunan TV, HBS's satellite TV station, despite only being available to viewers in Hunan.
"It was unbelievable how fierce the competition was between Hunan TV and Economic TV at the time," said Wang Han, a senior host who has worked for HBS since 1996. "My peers even slept at the station and kept a close watch on the staff at Hunan TV in case they released more attractive programs."
Wang said it felt like staff were on duty 24 hours a day.
"I still remember Ouyang Changlin bringing us takeout meals at midnight as we set up stages in order to present a better show and beat Hunan TV," he said.
The extremely fierce competition inspired the staff at Economic TV, Wang said. "The competition pushed us to continuously propose new ideas and make programs that were attractive to our audience."
It paid off, with Economic TV's ratings peaking at 60 percent for its news coverage and early variety shows such as Lucky 3721.
Zhang said, jokingly, "There was a popular saying among people in Hunan that those native to the province watched Economic TV's programs, while viewers outside the province watched Hunan TV."
But he said the rivalry between the two TV stations intensified into cutthroat competition, which hindered the ideas-driven development of HBS, and discontent and complaints were commonplace by 2000.
In response, HBS embarked on two further rounds of reform, in 2002 and 2010, to position itself as more of an international content provider. A range of well-received shows and programs have been launched since, including the hit Hunan TV talent show Super Girls.