Residents eager to get taste of trade fair
Share - WeChat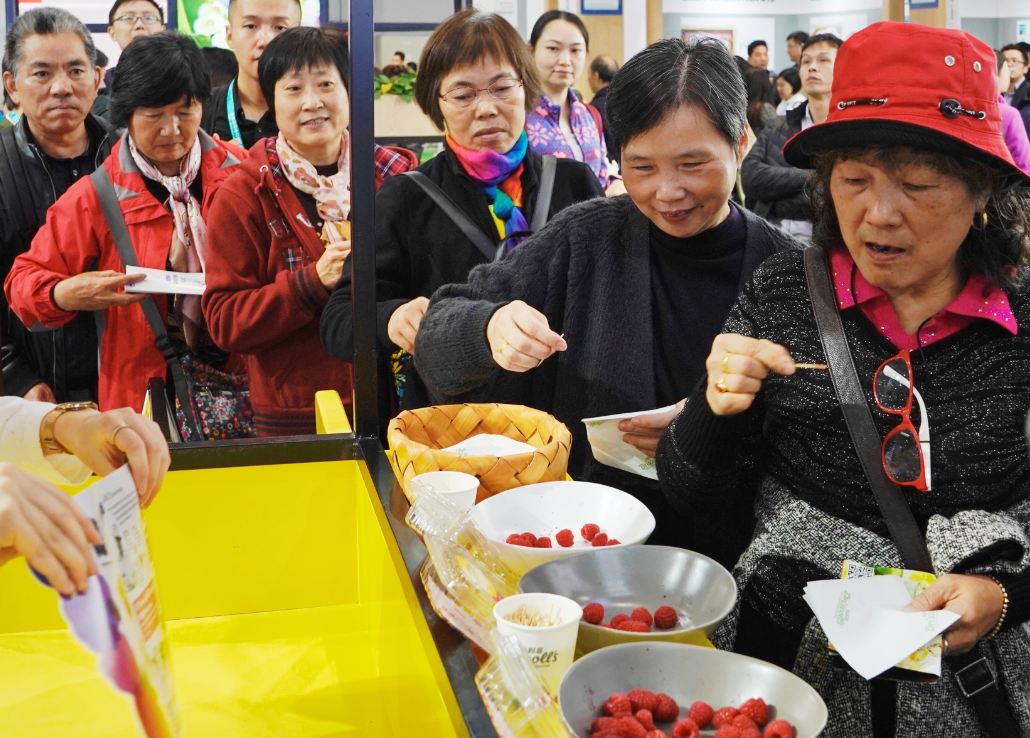 "Ge ma va?", Shanghai dialect for "Is it for sale?", might have been the most-heard question to thousands of international exhibitors at the China International Import Expo in the last two days.
With some 250,000 visitors on Friday and again on Saturday-the public days of the expo-the National Exhibition and Convention Center in Shanghai probably saw its greatest number of local residents, retirees and family groups at an event since the building opened in 2014.
Carrying maps from volunteers, water bottles and shopping bags, however, those visitors may have arrived with the plan of turning the center into a brick-and-mortar exercise field for the Singles Day shopping extravaganza created by Alibaba that followed on Sunday.
But the expo, which reminds many of Expo 2010 Shanghai, has impressed them with a dazzling variety of culture, creativity and collaboration.
They returned home with not just selfies with Jinbao, the CIIE mascot, but with an appetite whetted for learning about the world.
From the fancy high-heel shoes with a whopping price tag of 30 million yuan ($4.31 million), to the "flying car" developed by the Slovak-based AeroMobil as an outcome of 40 patented technologies, the six-day event brought not only million-dollar business opportunities to companies and individuals from around the world, but also the cutting-edge technologies and the most refined lifestyles that both the millennial and silver-haired generations could aspire to.
"Nothing of these has been in my Taobao shopping cart yet," exclaimed Chen Fangdi, who came to the expo on the first public day with hundreds of her neighbors in buses arranged by her community.
The 58-year-old retired accountant and Shanghai native said she has collected visas and custom stamps from 19 countries since retiring eight years ago, but the expo has managed to show her a different side of the world that she might not be able to see before her "life reaches its end".
"I may not travel to Syria with the war and turmoil, but I would love to have a bottle of rose water from the country, to get my dressing table globalized," quipped Chen.