AWS China exec: Cloud computing market full of opportunity
Share - WeChat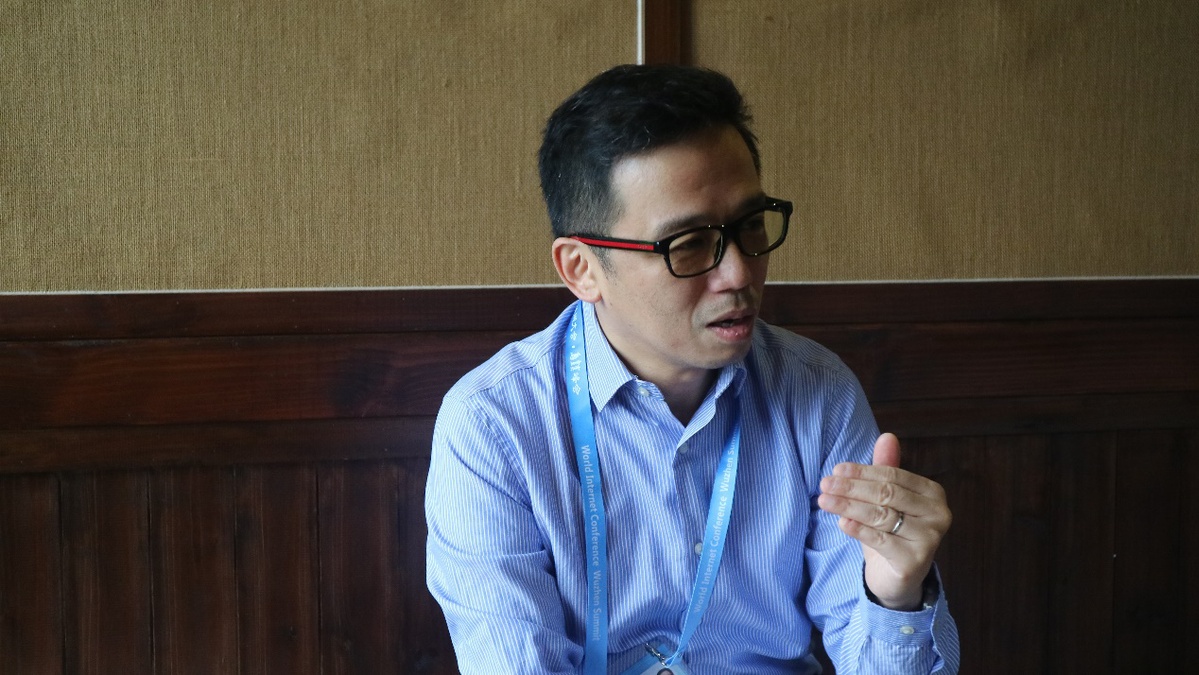 China's cloud computing market is still a blue ocean, full of opportunities everywhere, said Alex Yung, corporate vice-president and managing director of Amazon Web Service (AWS) Greater China.
"In China, all sectors of the national economy, including the internet of things, industrial internet, artificial intelligence, smart cities, smart manufacturing, smart transportation, autonomous driving and smart medical care, can improve efficiency, reduce costs and be accelerated through cloud computing, " Yung said during an interview with China Daily.
In terms of dealing with the competition in the cloud industry in China, Alex said that AWS's strategy is to focus on clients, meet their demands and bring new partners into their business so they adequately cater to different types of clients.
"The essence of competition is to provide cloud services with stability, security and reliability. At the same time, AWS values the professional division of labor, so we will focus on the key points that we value, and when the market already has a solution provider, we can choose them as partners or suppliers."
AWS is a cloud computing platform which provides services to individuals, enterprises and governments, with a global market share of around 40 percent.
The SageMaker, a tool developed by AWS, was selected on the world-leading achievement list at the award ceremony for World Leading Internet Scientific and Technological Achievements on the first day of the fifth World Internet Conference (WIC) in Wuzhen, East China's Zhejiang province, on Nov 7.
The SageMaker is a fully managed machine learning service that enables data scientists and developers to more easily manage the machine learning process and build and train machine learning models, and then directly deploy them into a production-ready hosted environment.
The platform has been designed to greatly simplify the machine learning process, enabling trained developers to complete the whole process in three to four weeks, when it used to take several months and the manpower of 10 to 20 AI experts to complete. Therefore, even for enterprises and institutions without AI experts and a significant budget, they can also realize AI application and business innovation with SageMaker.
According to Yung, AWS is an internet corporation and its goal is to offer services to cover small and medium-sized enterprises and startups and meet their various demands: "Incorporating the data of companies from the traditional manufacturing industries into our cloud platform will not only increase the enterprises' efficiency, but also reduce their costs and help them to increase their production capabilities and improve their product quality by analyzing their data on an in-depth level."
Yung also mentioned that the company will continue to focus on three areas – the accumulation of new technologies and innovations, the strengthening of a client-oriented business model, and promoting enterprises to shift their model of procuring and using traditional IT resources to using cloud services.
Yung noted the challenges of operating in China, saying: "A month ago, we established our artificial intelligence institute in Shanghai. There are many new demands in China, and most of Amazon's products are developed according to the needs of users."
With its business covering more than 190 countries and regions, AWS is widely recognized across the world. When private and State-owned enterprises from China seek business opportunities overseas, Yung explained that they do not need to find local data centers and cloud service providers and spend a long time doing security certification and other procedures, as AWS already has the security certification in these countries.
"Companies can just deploy their business on AWS and tap the local market. We are actually facilitating the business operations of companies while they are seeking business opportunities abroad."