Amazon's cloud unit expanding with Ningxia partner
Share - WeChat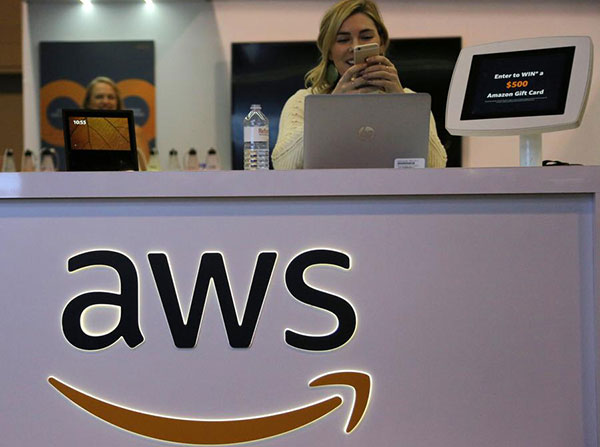 BEIJING-US-based global e-commerce giant Amazon.com Inc announced on Tuesday a strategic partnership with a local cloud service provider in the Ningxia Hui autonomous region of northwestern China, seeking to expand and better tap into the country's emerging cloud computing market.
The company said Amazon Web Services Inc has signed up with Ningxia Western Cloud Data Technology Co Ltd to offer customer services, marking AWS' second region in China outside of Beijing.
"AWS has formed a strategic technology partnership with NWCD, which operates and provides services from the AWS China (Ningxia) Region, in full compliance with Chinese regulations," Amazon said in a statement.
The move came a month after AWS said it will sell the cloud services-related specific assets of its Beijing-registered cloud unit for up to 2 billion yuan ($302.06 million) to its Chinese partner Beijing Sinnet Technology Co Ltd, thereby complying with China's rules and regulations and further improving the security of the cloud service.
Charlie Dai, a principal analyst at Forrester Research Inc, said the new partnership and the launch of AWS China (Ningxia) Region, is a strategic milestone for AWS, as it would effectively bring its availability to the next level.
"It will potentially help AWS further extend its global footprint to the Chinese market, which will help customers accelerate digital transformation," Dai added.
China launched strict new regulations in June that require foreign firms to store data locally and outsource hardware elements to local partners.
Cloud services have become a crowded and competitive field in China in recent years, with domestic companies, including Alibaba Group Holding Ltd, opening dozens of new data centers in just the past year.
Chinese firms account for roughly 80 percent of total cloud services revenue in China, according to Synergy Research Group.
US companies Amazon, Apple Inc and Microsoft Corp must find ways to compete, facing new surveillance measures and increasing scrutiny of cross-border data transfers.
The infrastructure for the new data centers in Ningxia was built by NWCD affiliates using specifications provided by AWS, an Amazon spokesman told Reuters.
While the AWS services offered in China are similar to services offered elsewhere, they are separated from other regions globally and customers enter agreements with Sinnet and NWCD rather than with AWS, Amazon said.
Dai noted that regulatory compliance has always been among the top priorities of global public cloud players.
"The key challenges will be around how to enable its partners to ensure the customer experience and operational excellence for both regions."
Reuters - China Daily