Multilateralism protects global trade
Share - WeChat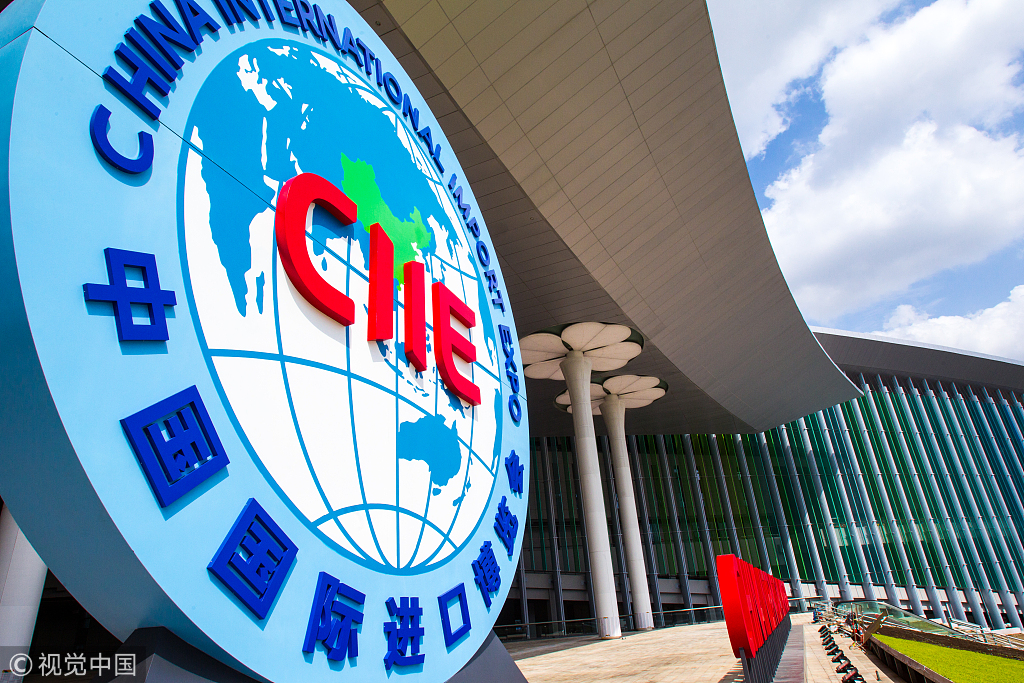 CIIE boosts China's strategic arsenal comprising opening-up policy and BRI
As global trade threatens to degenerate into a mines-laced economic battlefield, the dark forces of unilateralism and protectionism find themselves arrayed against the righteous whose weapons are multilateralism, a strong sense of justice and fair play, a functional moral compass and a commitment to protecting growth, no matter what, said institutional officials and business leaders.
China has been unrelenting in its efforts to optimize its industrial structure, launch new trade boosters like the China International Import Expo (which begins in Shanghai on Monday), and bring about tangible transcontinental development through the Belt and Road Initiative. These moves will inject more growth momentum into the troubled global economy, they said.
"China's foreign trade is set to continue its steady run for the rest of the year as it is on track to reach its annual trade growth target, despite ongoing trade disputes with the United States," said Li Kuiwen, director-general of the Department of Statistics, which is part of the General Administration of Customs.
Li was referring to China's trade volume that surged 9.9 percent year-on-year to 22.28 trillion yuan ($3.22 trillion) in the first three quarters of this year.
Official data showed the almost 10-percent rise was possible due to the country's diversified trade activities with emerging economies, rapid growth in private companies' trade, and a surge in trade volume on the back of the BRI.
Economic stability and healthy growth in China are good not just for the country but the world as well, because the mainland is a very important part of the global value chain.
The BRI has proven to be a win-win proposition for China and the countries and regions participating in it. But it is by no means the country's first win-win attempt in global trade.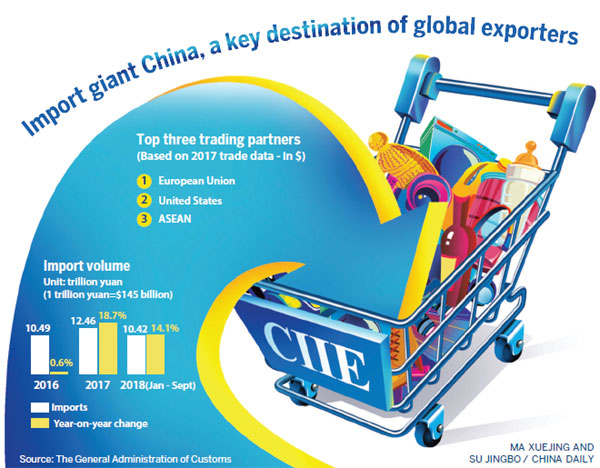 In 1950, when China Import Co was established, it heralded the country's broadminded approach to global trade.
In 1951, China Import Co morphed into China Import and Export Co. Its job was to build trade ties with various countries and trade China's goods, mainly coal, timber, agricultural products, porcelain and silk in the global markets. As it transpired, China Import Co was to be the precursor of Sinochem Group, the State-owned chemical firm.
The six decades since then - it was a period that saw China adopting the reform and opening-up policy in the last 40 years - have shown the humble beginnings laid a strong foundation for what is today a manufacturing, services and innovation powerhouse.
That's not all. China has also emerged as a strong supporter of multilateralism under the framework of the World Trade Organization.
This holds the key to future global economic growth, experts said.
To be sure, the rise of protectionism, and simultaneous fluctuations in the global financial and commodity markets, have hurt China in some areas. But, the fourth-quarter data at the year-end or early next year will likely again confirm the country's trade-sustaining resilience.
Not just the current quarter, even in the long run, China's trade will be underpinned by diversified channels, and commitment to the reform and opening-up policy, said Li Yong, vice-chair of the expert committee at the China Association of International Trade.
He further said China has been giving "great importance to risk prevention and steady growth. Its overall leverage level is not very high, but at a moderate level globally".
Official data showed that China's imports of major commodities increased in terms of both volume and price in the first three quarters. Foreign shipments of crude oil to China increased by 5.9 percent, natural gas by 34 percent, refined oil by 9.8 percent year-on-year and copper by 16.1 percent year-on-year between January and September.
"The increase in commodity imports indicates that the country's demand for manufacturing and energy raw materials remains large," said Li. "After all, the global demand for Chinese goods related to infrastructure, manufacturing, urbanization and modern agricultural sectors has kept growing, especially in countries and regions involved in the Belt and Road Initiative."
China's total trade with countries and regions related to the initiative exceeded $5 trillion over the past five years, with an annual average growth of 1.1 percent, in contrast to falling world trade, said Qian Keming, vice-minister of commerce.
The nation's outbound direct investment has amounted to over $60 billion in economies involved in the BRI, creating over 244,000 local jobs over the past five years. China has become the largest trade partner of 25 partner economies, data from the Ministry of Commerce showed.
"We have seen populism, nationalism and protectionism rising and they inevitably led to intolerance and isolation in recent years. The world must find a new equilibrium to combat poverty and create prosperity for all. The Belt and Road Initiative, in this sense, can be a robust driving force for global economic growth," said Lothar Herrmann, president of Siemens Ltd China.