Japan aims to open door wider to foreign blue-collar workers
Share - WeChat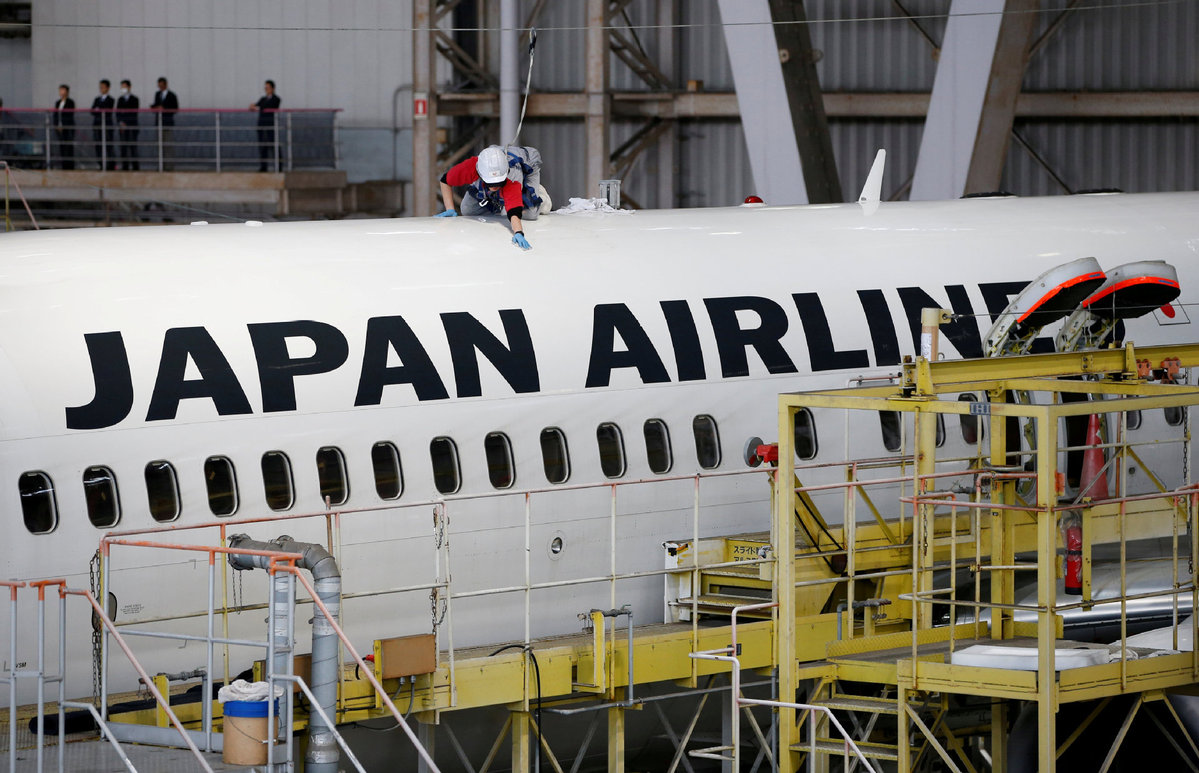 In what experts refer to as a "turning point" in Japan's immigration policy, Prime Minister Shinzo Abe's cabinet approved draft legislation on Friday to attract more blue-collar workers.
The bill had been controversial, said Yu Qiang, a researcher of Japan studies at the University of International Relations in Beijing, as it was desperately needed by business sectors in Japan while also "under fierce attack" from both Abe's ruling Liberal Democratic Party and the opposition at the same time.
The draft legislation would create two new visa categories for foreigners in sectors with labor shortages, such as nursing, agriculture and construction.
Foreign workers qualified for the first type of visa would be allowed to work in Japan for up to five years with no accompanying family members. Those who are qualified for the second type - highly skilled workers - could apply for permanent residence and are allowed to bring their families to Japan.
To get either visa, applicants must pass a Japanese language test and skill exams conducted by government bodies in each area.
LDP lawmakers signed off on the bill after a heated debate. Abe insisted the new policy does not change much, out of an apparent desire not to upset his conservative backers.
Japan will only accept foreign workers "who have specific skills and can work immediately to address serious labor shortages, only in sectors that genuinely need them", Abe said on Thursday.
But according to Yu, "worries like clashes with Japanese culture, an influx of immigrant workers bringing down wages and how the workers can be integrated into Japan's social security system remain at the core of the debate".
Calling it a "definite turning point in Japan's immigration policy", Masanari Koike, a visiting fellow at Tsinghua University and former member of Japan's House of Representatives, said: "The focus now is how much the door should be opened."
With foreign residents only accounting for 1.5 percent of Japan's population and an average of 165 job vacancies for every 100 job seekers, Koike said it is essential to compensate for the decline in Japan's domestic workforce.
"But the new policy will not easily attract foreign workers, particularly those high skilled ones, due to stagnating salaries, language barriers, a closed atmosphere and uncertainty over future growth," he said.
According to Japan's Ministry of Justice, the number of foreign workers in Japan reached 1.28 million by the end of 2017, with China accounting for the largest group at about 29 percent, followed by people from Vietnam, the Philippines and Brazil.
AFP and Reuters contributed to this story.