African countries hope expo will address trade imbalance
Share - WeChat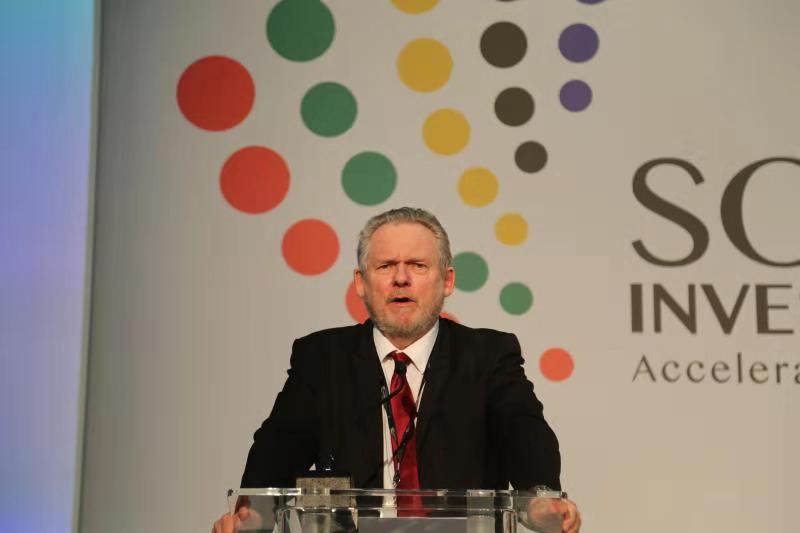 African countries are optimistic that the first-ever China International Import Expo (CIIE), running from November 5-10 in Shanghai's National Exhibition and Convention Centre, will increase continent's exports to the Asian country thus reducing the existing trade imbalance.
According to the Chinese Ministry of Commerce, China's exports to Africa reached $94.7 billion, up 2.7 percent in 2017. China's imports from Africa on the other hand hit $75.3 billion, up 32.8 percent. The trade surplus was $19.5 billion, down 45.2 percent year on year.
In 2016, the largest exporter to China from Africa was Angola, followed by South Africa and the Republic of Congo. South Africa was also the largest buyer of Chinese goods, followed by Egypt and Nigeria, according to China Africa Research Initiative.
While 90 percent of exports to China are concentrated on natural resources, imports are more diversified and include manufactured goods, transport equipment, and machinery.
African countries are thus betting on the CIIE to increase and diversify their exports to the lucrative Chinese market, hopeful that the Asian powerhouse may turn to Africa as a source market owing to the ongoing trade war with the United States.
Rob Davis, South Africa's Minister of Trade and Industry, hopes that the CIIE will contribute in narrowing the trade imbalance between China and Africa.
He is particularly hopeful that some of the South Africa's value added products will find market in China.
"We look forward to exporting more products to China especially the value added ones. Several Chinese companies will participate in the expo," he said.
Currently, South Africa's main exports to China include iron ore, steel, manganese, chrome ore, tobacco, wool, granite, gold, copper, aluminum and motor vehicle spares. China's main exports to South Africa on the other hand include textiles, kidney beans, groundnuts, cotton seed cake, light electronics, capital equipment, paraffin wax and television sets.
Peter Biwott, the CEO, Kenya's Export Promotion Council, is also optimistic that the participation in the CIIE could balance the trade deficit between China and African countries.
He said Kenya will particularly showcase its premium products with the aim of balancing the trade deficit. He added that selected exhibitors will be those with proven capability of meeting large demand.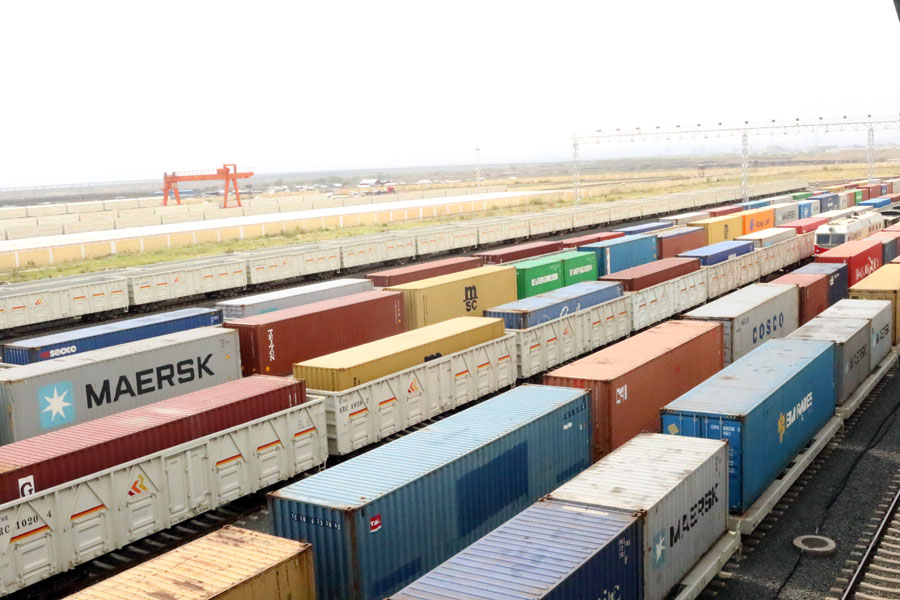 According to the Kenya Institute for Public Policy Research and Analysis (KIPPRA), there is a huge trade imbalance between Kenya and China which is in favor of the latter. In 2017, the value of total exports to China from Kenya amounted to $98.6 million (Ksh9.9 billion) while imports from China were $3.9 billion (Ksh 391 billion).
Anthony Muriithi, the Interim Director General, Agriculture and Food Authority (AFA), attributed the trade imbalance to the fact that China is not only the second-largest economy in the world after the United States but also the largest producer of manufactured products globally.
Biwott said Kenya is ready to engage in trade with the Asian giant in agricultural products such as flowers, horticulture, tea, coffee and nuts. Tourism services will also feature prominently in the Kenyan pavilion in a bid to increase tourists from China from the current number that is lower than 100,000 visitors annually.
"Preparations are on course and we have a high level delegation led by the president that will be in China during the 5 day event," Biwott said.
He said China is keen on sharing its prosperity with its partners hence the exhibition, which aims at increasing exports, is a renewed strategy to promote exports from its partners especially Africa.
Biwott further added that Kenya will sign trade protocols with China during the event. "We expect agreements that would lower trade tariffs to be signed by the relevant ministries from both countries. This would further facilitate increased volumes from Kenya," he said.
He hoped that the move would encourage Chinese investors to enter the manufacturing sector and venture into value addition to target the big consumer market back home.
"Moreover, their participation would enhance Kenya's capacity to increase its exports of finished goods within the continent under the Africa Free Trade Agreement signed earlier this year and which is under implementation," Biwott said.