Former Brazilian presidents say general election special moment
Share - WeChat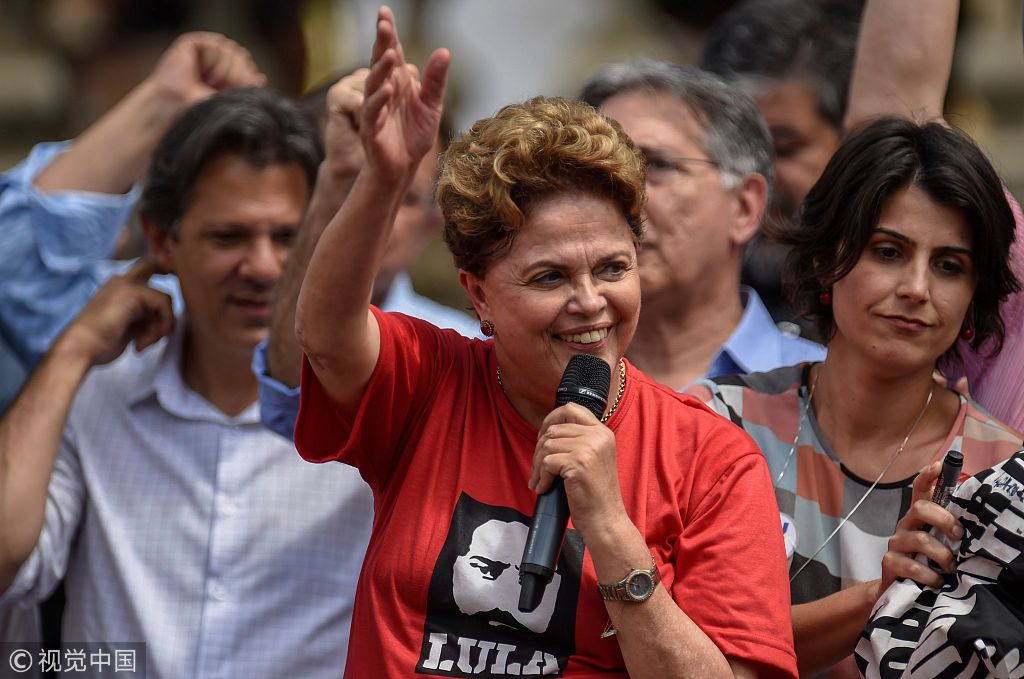 RIO DE JANEIRO - Brazilian former Presidents Dilma Rousseff and Fernando Henrique Cardoso commented on the country's general elections Sunday, calling it a very special moment for Brazil's democracy.
"I think this is a very special moment for the country because we are reaffirming the country's democracy," said Rousseff, expressing her concerns over the presidential election.
Casting his ballots in Sao Paulo, Cardoso said that the results of an election must always be respected.
There is nothing to question since democracy is working. "If you win, you win, and if you lose, you lose," he said.
The former president also commented on the ascension of the far-right in Brazilian politics, represented by leading candidate Jair Bolsonaro, which ended up taking the votes which traditionally would go to Cardoso's own party PSDB (Brazilian Social Democracy Party).
Cardoso thought that democracy has roots, and the Congress is working.
"As for attempts against democracy, I do not believe it will prevail," he said.