Bolsonaro, Haddad head for run-off in Brazilian presidential election
Share - WeChat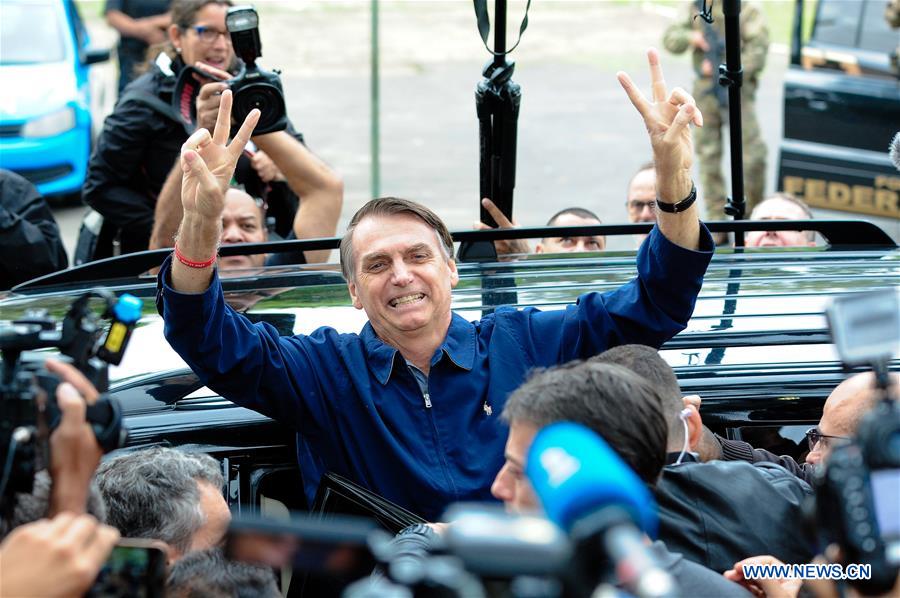 RIO DE JANEIRO - Brazil's presidential front-runners, the right-wing Jair Bolsonaro and the left-leaning rival Fernando Haddad, are expected to face off in a run-off later this month, according to the official results of the first round of the election on Sunday.
Brazil's Superior Electoral Court said the final results, available shortly before 9 pm local time, confirmed that voters will be heading to the polls again for the second round of the presidential election.
The final tally showed Bolsonaro won 46.1 percent of the votes while Haddad had 29.1 percent.
The elections were "clean, serene, transparent and agile," said Rosa Weber, president of the Superior Electoral Court.
"The elections took place peacefully and the will of the Brazilian people was comprehensively respected," she added.
Voter turnout was at 79.67 percent, or about 112 million out of 147 million eligible voters, leaving the abstention rate at 20.33 percent (or more than 28 million people). Voting is mandatory in Brazil.
Some 91.22 percent of the votes cast were valid, while 2.67 percent of the ballots were left blank and 6.11 percent nullified.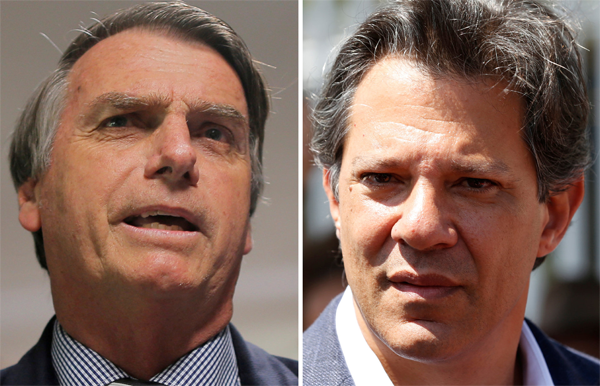 It requires over 50 percent of the valid votes for a presidential candidate to claim an outright win in the first round of the election. If none of the candidates secured an absolute majority, a second round will be held.
The Superior Electoral Court said the elections on Sunday ran smoothly in the country, with few incidents.
A little over 2,000 incidents were reported and 578 people were arrested, according to the National Integrated Command and Control Center (CICCN), which launched a program on Oct. 1 to ensure election security.
Prosecutors opened an investigation after supporters of Bolsonaro posted images of themselves casting their votes while armed.
Bolsonaro, a former military officer, is an outspoken proponent of deregulating gun laws so more Brazilians can arm themselves against potential criminals.
Humberto Jacques de Medeiros, a member of the Superior Electoral Court, said officials were reviewing the online images.
Brazilian law bars voters from entering the voting booth with mobile phones.