Reviving the old silk road
Share - WeChat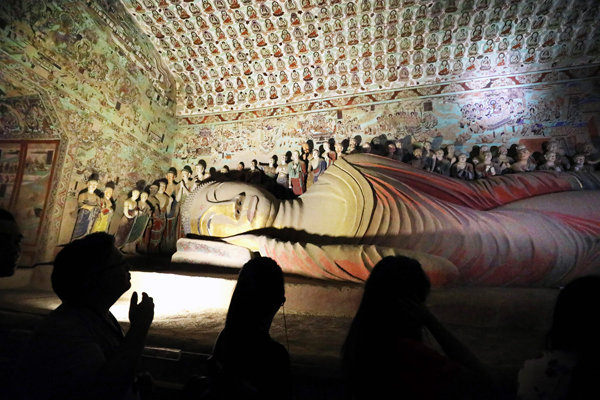 Dunhuang can help awaken the common memory of countries along the 'Belt and Road'
The Dunhuang murals, colorful sculptures in a 3D virtual environment and the use of digital technology has helped revitalize the ancient Silk Road.
Since the time of the Han Dynasty (206 BC-AD 220), Dunhuang has been the "throat" connecting the Central Kingdom with the Western Regions (a Han Dynasty term for the area west of Yumenguan including what is now Xinjiang and parts of Central Asia).
Dunhuang was a famous town on the Silk Road. And in 1987, the Dunhuang Mogao Grottoes were listed as a world cultural heritage.
"Dunhuang has rich, colorful historical and cultural relics. And I am here to find Nepalese art elements from my hometown," says Kumar Khadka, an international student from Nepal.