Reviving the old silk road
Share - WeChat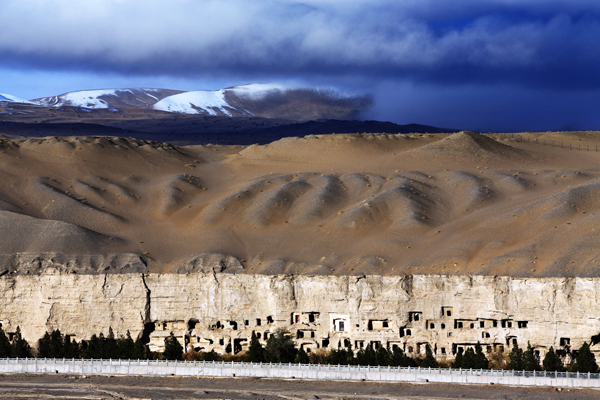 This is the first time he has come to Dunhuang. And he is part of the ancient Silk Road tour, which was initiated by the Chinese People's Association for Friendship with Foreign Countries. The event was launched in Beijing on Aug 28. And on Sept 1 and 2, Dunhuang was the third stop of the event. The first two stops were Beijing and Inner Mongolia autonomous region.
The event covers nine stations in China, Kazakhstan, Uzbekistan, Poland, the Czech Republic, France and the Netherlands.
Speaking about the event, Zhang Xiantang, the deputy director of the Dunhuang Academy China, says: "Dunhuang was born out of a desert, but it is closely related to the ancient Silk Road."
The Mogao Grottoes were built in 366. And although they have been eroded by nature and disfigured by humans over time, there are 492 caves intact with preserved murals and colorful paintings.
The 2,499 painted sculptures and the 45,000 square meters of painted murals are the largest collection of Buddhism art treasures in the world.
Meanwhile, director Wang Chaoge's drama Encore Dunhuang has become a name card for Dunhuang. The show takes you back 2,000 years, and it calls for the protection of Dunhuang's cultural relics.