Terrafugia to begin presale of first flying car in October
Share - WeChat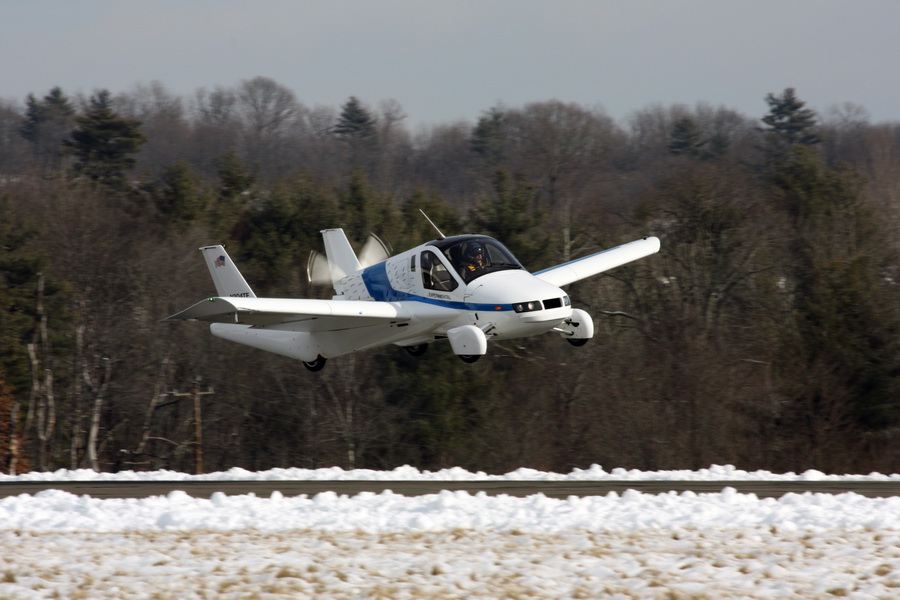 HANGZHOU - Pre-sales of the world's first flying car will begin in October, the manufacturer said Tuesday.
The first model, a hybrid vehicle developed by Terrafugia Inc, a subsidiary of China's Geely Auto Group, will be delivered in 2019, according to Chris Jaran, CEO of US-based Terrafugia.
According to Geely, the car model will be able to host two people, and need a runway to take off and land. Switching between flying and driving mode will take only one minute. The first group of users will be limited to the United States. The cost and the price of the car have not yet been determined.
According to Geely, it is difficult for flying cars to become public vehicles due to high costs. The Terrafugia car will partly replace small aircraft, and mainly be used by enterprises, governments and transport companies.
Jaran said that Terrafugia's next concept car, the TF-2, would be unveiled in October too. The model, believed to be able to take off and land vertically, is expected to hit the markets in 2023.
"Flying cars will effectively tackle traffic woes and will definitely have a huge impact on society, the economy, safety and the environment," said Zhang Yangjun, with Tsinghua University.
Headquartered in the eastern Chinese city of Hangzhou, Geely is one of China's largest private automakers. It registered a sales revenue of about 270 billion yuan ($39 billion) in 2017. Geely acquired all operations and assets of Terrafugia in 2017.