Hong Kong enters high-speed rail era
Share - WeChat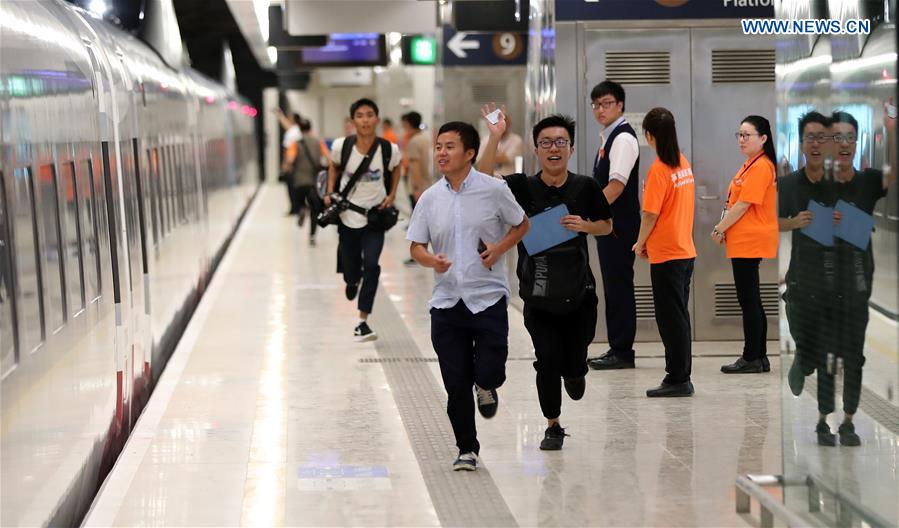 Tickets for the two long-haul journeys – one from Shanghai and the other from Beijing to Hong Kong – had been sold out well in advance.
Feng Yan, a 36-year-old associate professor at the Communication University of China in Beijing, took the first high-speed train G5711 from Shenzhen North to West Kowloon Station.
As a big railway fan, he went to Shenzhen from Beijing to witness the historic moment, taking along with him dozens of old train tickets spanning different ages, as a small part of his collection.
Besides the fast speed and upgraded facilities, other highlights of the bullet trains include Hong Kong-flavored food and drinks in long-haul services provided to passengers after strict quality inspections.