Hong Kong enters high-speed rail era
Share - WeChat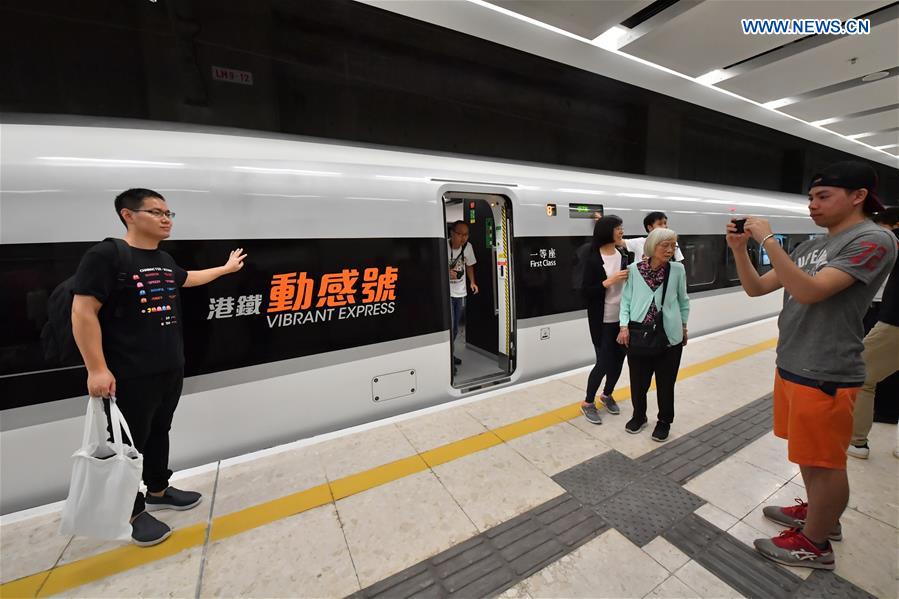 Commuters give a thumbs up
Passengers taking the city's first bullet train to the Chinese mainland heaped high praise on its first-day operation on Sunday.
Exhilarated families, tourist groups and diehard railway fans began flocking to West Kowloon Station in the wee hours of the morning, eager to get a first-hand taste of an historic ride.
The first high-speed Vibrant Express – a new train model operated by MTR Corporation– left the West Kowloon terminus at 7 am and arrived at Shenzhen North Station 19 minutes later.
Ng Kwan-lap, a 10-year-old Hong Kong student, described the journey as comfortable, saying the ride was stable, despite a speed of up to 200 kilometers per hour. He hopes to take the train to Beijing in the future.
Another passenger, Wu Di, 30, said he came to Hong Kong from Shenzhen with his girlfriend. As a frequent traveler on the mainland's high-speed trains, he hopes MTRC could learn from its mainland counterpart in providing the same level of services and facilities.
The first train to Guangzhou departed from Hong Kong at 8:30 am and arrived at Guangzhou South Station about an hour later.
Joy Yau, a Hong Kong civil servant, said he intended to take a bicycle ride after arriving in Guangzhou. Compared with the high-speed train from Wuhan to Guangzhou, he said the carriages on Vibrant Express, with upgraded facilities, offered more space for him to store his foldable bike.
In the reverse direction, equally enthusiastic groups of mainland residents and railway fans boarded high-speed trains from as far away as Beijing and Shanghai for Hong Kong.