Italian wine exporters see potential in changing tastes
Share - WeChat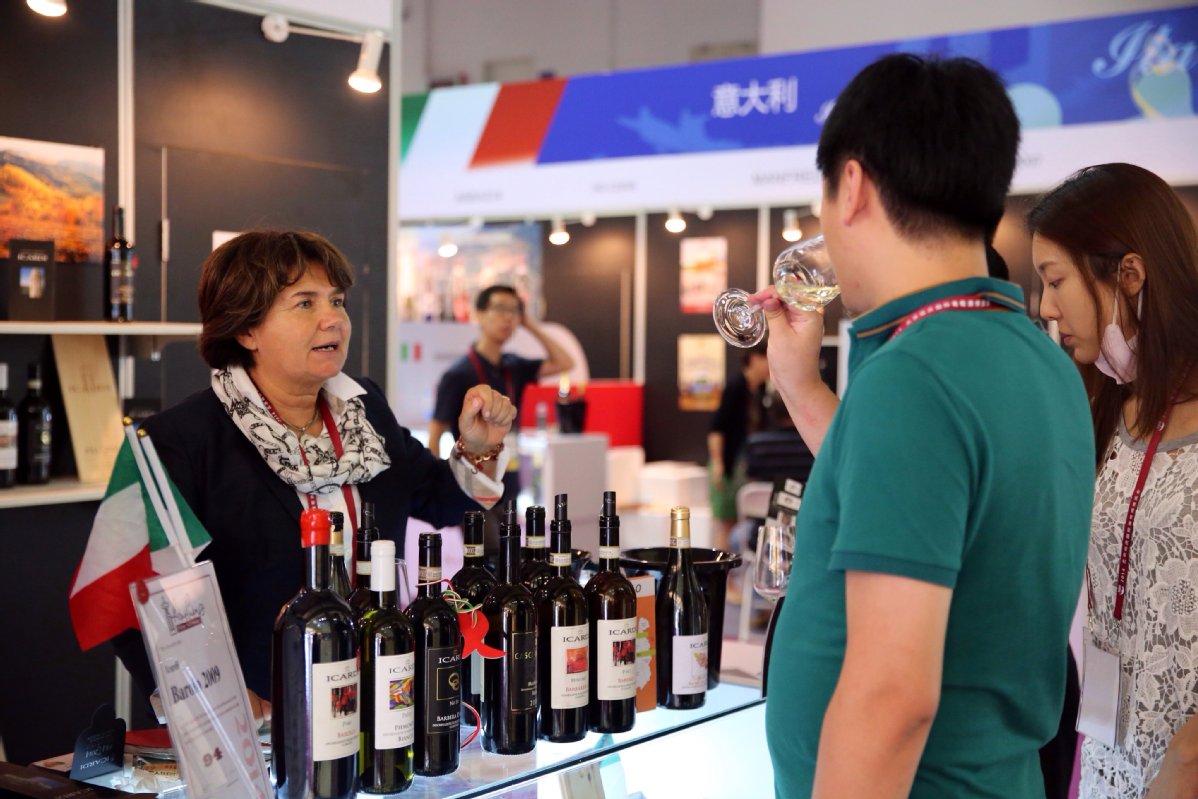 Italian wine exporters see potential in China as tastes and demand diversify, and they expect to target 230 million consumers to further expand growing sales, according to industry experts.
Although French exports dominate the Chinese market, wine from other Old World countries such as Italy is catching up.
"For Italian wines, China is a country with great potential. After decades of effort, Italian wine exports to China have began to pick up momentum," said Amedeo Scarpa, manager and trade commissioner of the Italian Trade commission, part of the Italian Trade Agency.
"According to China Customs' data, in the first quarter of 2018, Italian wine exports volume grew by more than 63 percent year-on-year, and its market share rose from 4 percent two years ago to 7 percent," he said.
At present, France is still the largest wine exporter, while Australia and Chile rank second and third because of the bilateral free trade treaty and the policy of zero tariffs on wine, Scarpa said.
"In 2021, China will become the world's second-largest wine importer with a turnover of $21.7 billion," he added.
The Italian Trade Agency is now working closely with COFCO W&W International Co Ltd, a liqueur importer under the State-owned food company China National Cereals, Oils and Foodstuffs Corp. Bao Hanying, deputy general manager of the sourcing and sales department of W&W, said COFCO is planning to become the biggest dealer of Italian wine in China, targeting 250 million emerging middle-income consumers as the products can be found in 150 of its 400 retail shops.
Bao also believes that growing demand for quality and changing tastes in China will bring benefits for Italian products to expand sales.
"Although Italian wines are currently relatively small, globally, Italy is the biggest wine exporter out of a number of countries," said Li Shihui, general manager of W&W. "This means that they also have high market potential in China. During the consumption upgrading in China, the demand for high-end and diversified wine is increasing.
Wine Intelligence Research Director Chuan Zhou said: "One might think the most successful imported wine brands in China are predominantly from Bordeaux. That might have been true five years ago when imported wine was primarily associated with gifting and business occasions.
"But as the market is shifting toward personal consumption, more imported brands from Australia, Chile and other major producing countries are building their presence in China and connecting with audiences."