Plan to upgrade China-ASEAN trade agreement unveiled
By Liu Zhihua and Shi Ruipeng in Nanning and Zhong Nan in Beijing | China Daily | Updated: 2018-09-13 06:22




Share - WeChat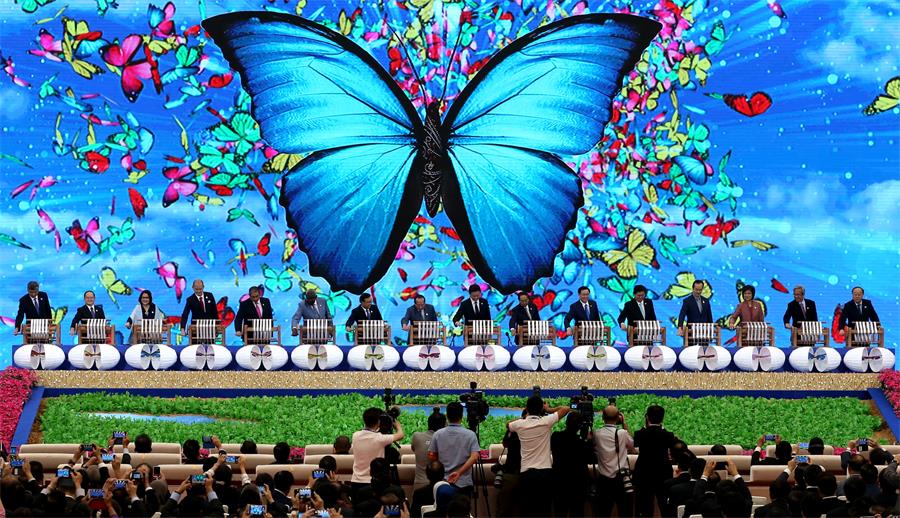 China will work with the Association of Southeast Asian Nations to upgrade a strategic partnership and build a closer community of a shared future, Vice-Premier Han Zheng said at the opening ceremony of the 15th China-ASEAN Expo in Nanning, capital of the Guangxi Zhuang autonomous region, on Wednesday.
China welcomes ASEAN countries aboard the express train of China's economic development, Han said, and will share the dividends of economic growth with ASEAN.
Han announced that China will work with ASEAN to upgrade the China-ASEAN Free Trade Agreement signed in 2004 and accelerate talks for the Regional Comprehensive Economic Partnership.
China has been ASEAN's biggest trading partner for nine consecutive years, while ASEAN has been China's third-largest trading partner for seven years in a row.
Trade between China and ASEAN economies jumped 19 percent year-on-year to $380.64 billion in the first eight months of this year, according to the General Administration of Customs.
Two-way investment has surpassed $200 billion, and China has established more than 4,000 companies in ASEAN countries, according to the Ministry of Commerce.
Given that many ASEAN countries are heavily reliant on exports of commodities and agricultural products, the tightened business ties with China that have come with the FTA give them greater bargaining power with other developed countries that control the pricing of many commodities, said Li Guanghui, vice-president of the Chinese Academy of International Trade and Economic Cooperation.
Li cited manufacturing and clean energy, such as solar power, as profitable sectors for cooperation, since many ASEAN countries have ample labor and energy resources but lack technology, equipment and investment to develop them.
"ASEAN economies involved in the Belt and Road Initiative are having infrastructure renovation and consumption upgrades, which will continue to stimulate activities in cross-border goods and the service trade, tourism and financial cooperation," said Yang Hongyi, vice-president of Beijing-based China Communications and Transportation Association.
Han, also a member of the Standing Committee of the Political Bureau of the Communist Party of China Central Committee, said China will work with ASEAN countries on a joint statement of production capacity cooperation to foster more integrated industrial value and logistics chains that can deliver extensive benefits.
The two sides also need to fully leverage financing platforms such as the Silk Road Fund to provide full support for quality projects, Han added.
Over the past 14 years, the expo has boosted China-ASEAN trade and investment.
China has expanded its exports of electronic products, construction materials and construction machinery as well as new energy technology and high-speed trains to ASEAN countries, said Wang Bingnan, vice-minister of commerce.
In return, the countries' agricultural products, daily goods and bulk commodities are also favored by Chinese consumers and manufacturers, Wang said.
Mo Jingxi contributed to this story.
Contact the writers at zhongnan@ chinadaily.com.cn