Tibet agrees to transmit clean energy to many parts of the country
Share - WeChat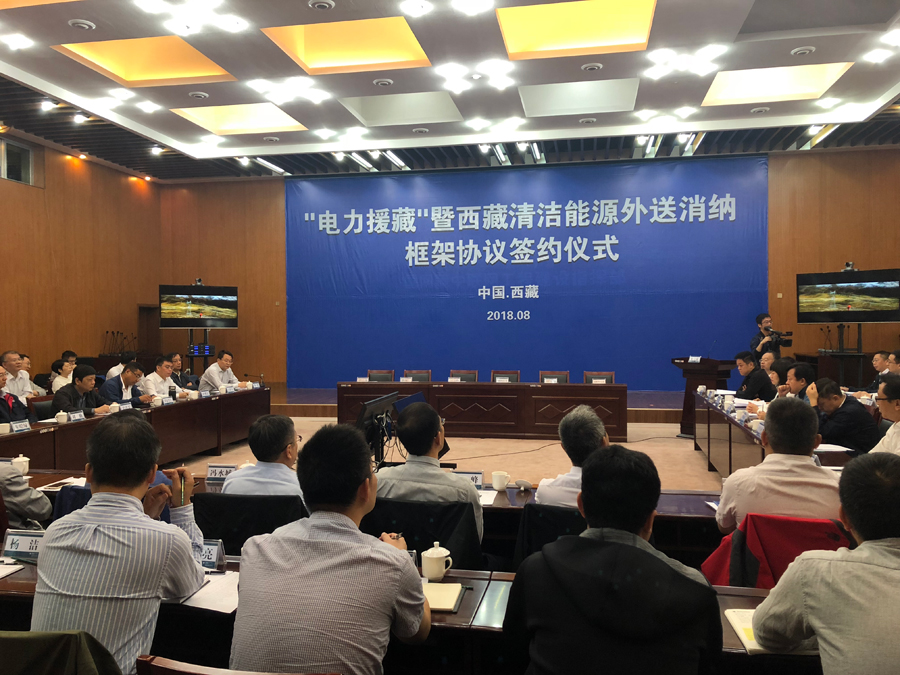 Twelve regions including Beijing, Sichuan and Shanxi signed a clean energy transmission cooperation framework with the Tibet autonomous region on Thursday.
The deal states the region will transmit 1.4 billion kilowatt-hours of clean energy, including hydropower and solar power, to 12 provinces and municipalities in 2019.
Tibet's annual quantity of water resources is 448.2 billion cubic meters. The hydropower reserves could generate 210 million kilowatts, accounting for 29 percent of China's total hydropower reserves.
According to the framework, 1,400 million kWh generated by hydropower and clean energy projects in Tibet will be transmitted to northern, eastern and central areas.
It will cut coal consumption by 42 metric tons and carbon dioxide by 140 tons, according to the authorities. It will also generate more than 300 million yuan ($46 million) for the power-generating enterprises.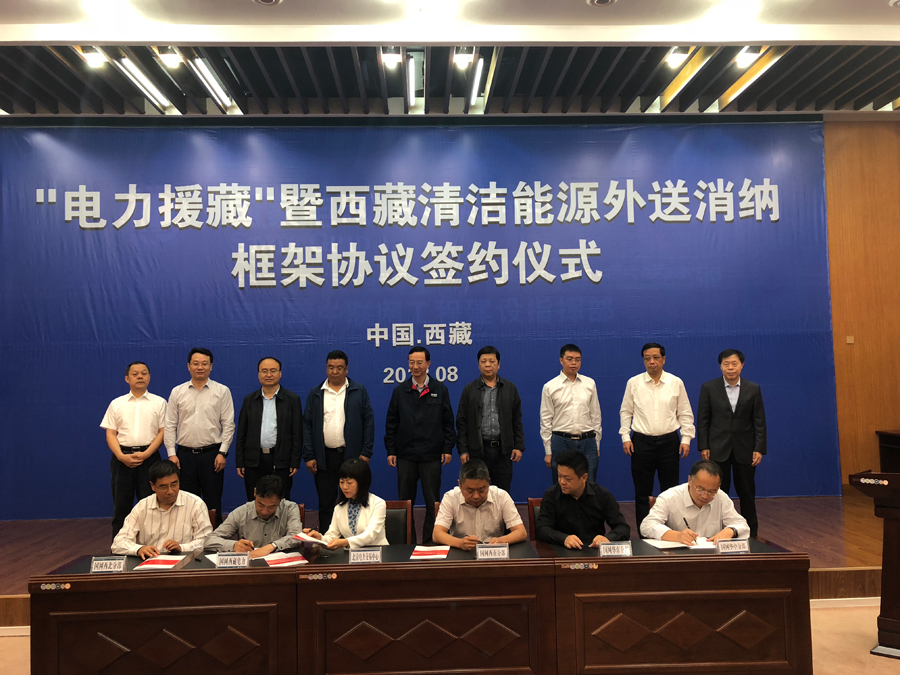 Tibet Grid first transmitted power out of the region in 2015, and it has transmitted more than 2.58 billion kWh to eight provinces in the past three years, the Tibet Resources Bureau said.
"In the summer, the sunshine in Tibet is stronger and rainfall increases in the central areas, increasing hydropower and solar energy capacity. The government has decided to transmit clean energy to other provinces," said Norbu Tsering, the head of the bureau.
Liu Qin, chief engineer of State Grid Cooperation of China, said the framework agreement is a further step to enhance the achievement of the "power aiding-Tibet" project, and a key measure to promote Tibet's clean energy development.
"It has helped promote social economic development in other areas and opened up a new pattern to transmit the region's clean energy to other provincial regions. It will build a win-win situation," Liu said.