Direct flight, WeChat pay, get Scotland's tourism China-ready
Share - WeChat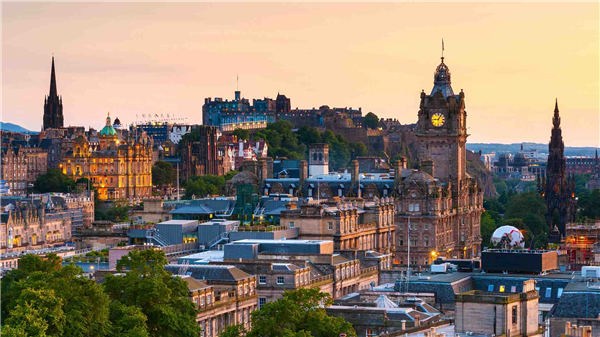 Taking the newly-launched direct flight from Beijing to Edinburgh, and using Chinese mobile payment platform WeChat Pay to purchase tickets to the Edinburgh Military Tattoo, Chinese tourists feel their holiday trips to Scotland this summer are more convenient and enjoyable.
"We are the first tourism business in Scotland to take on WeChat, so we are now at the very leading edge," David Allfrey, chief executive and producer of the Royal Edinburgh Military Tattoo, told Xinhua.
Visiting China many times, Allfrey is not only looking forward to strengthening cooperation between his Military Tattoo and Chinese art groups, but also has a good understanding of the Chinese consumption preference.
With his support, the Edinburgh Military Tattoo reached an agreement with WeChat last year to become the first institutional user of the service in Scotland.
Starting from this summer, Chinese audiences can use WeChat to pay for the Edinburgh Military Tattoo tickets and souvenir.
"What we are watching is an increasing number of Chinese visitors coming to Tattoo, buying tickets on WeChat. That's fantastic and it means that they are able, even they don't speak English, they can totally enjoy it. This is good for anybody," said Allfrey, who has been the producer of Tattoo since 2011 and plans to bring the world famous show to China in 2020.
"We now have official accounts in WeChat and Weibo, starting to tell the story of Tattoo in Chinese social media, which is very exciting and amazing," he added.
In Scotland, under a China Ready project initiated three years ago by Edinburgh Tourism Action Group(ETAG), tourism businesses like Military Tattoo are joining the league to better prepare themselves for the influx of additional Chinese visitors, especially after the first direct flight from China to Scotland, starting June this year.