Emerald isle's shiny allure
Share - WeChat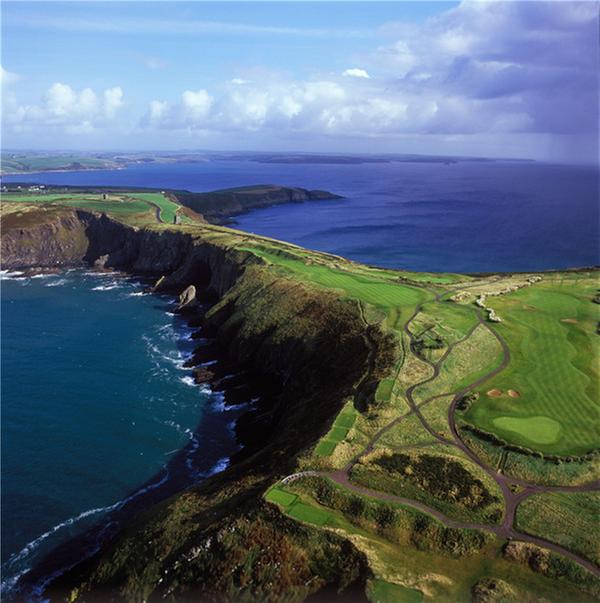 Ireland's fantastic coastlines and stunning scenery have graces many movies and TV series. [Photo Provided to China Daily]
Untamed landscapes, ancient culture and shopping opportunities draw more Chinese visitors to Ireland as the country rolls out the welcome mat, Yang Feiyue reports
Irish eyes are smiling at the huge potential of China's lucrative outbound tourism market.
"Our green island has magnificent natural scenery, dynamic cities and unique Irish culture and history - and of course, there are world-renowned golf courses," says Niall Gibbons, CEO of Tourism Ireland.
Ireland's fantastic coastlines and stunning scenery have graces many movies and TV series, including Star Wars and Game of Thrones.
Tourism Ireland brought its annual roadshow to Beijing on April 24, moving on to Shanghai, Guangdong province's capital Guangzhou and Hong Kong over a five-day period.
The annual sales mission aims to enhance and widen networking and business ties between the Irish tourism industry and about 300 leading Chinese travel trade partners and airlines. The goal is to get a bigger slice of the Chinese market in Europe: roughly 4 million Chinese visit the continent every year, Gibbons adds.
2016 marked a strong year for outbound tourism from China.
According to data from the UN World Tourism Organization, international tourism expenditure from the mainland grew to $261 billion in 2016, an increase by 12 percent year-on-year.
The number of outbound travelers rose 6 percent to 135 million last year.
That growth consolidates China's position as the number one source of tourists in the world since 2012, following a trend of double-digit growth in tourism expenditure every year since 2004.
Tourism Ireland now targets ADS (Approved Destination Status) groups, business tourism, niche tourism (golf) and independent travelers in Shanghai, Beijing, Guangzhou and Chengdu, as well as their surrounding markets, says Gibbons.
"Awareness of Ireland is relatively low compared to other European competitors, so increasing travel trade and consumer knowledge of Ireland is an important focus," he says. Besides media promotion and online marketing, his group has also participated in many travel trade shows in China as it links up with its European friends ahead of the 2018 EU-China Year of Tourism.
Most Popular