China's Grand Slam winner Li Na on Tennis Hall of Fame ballot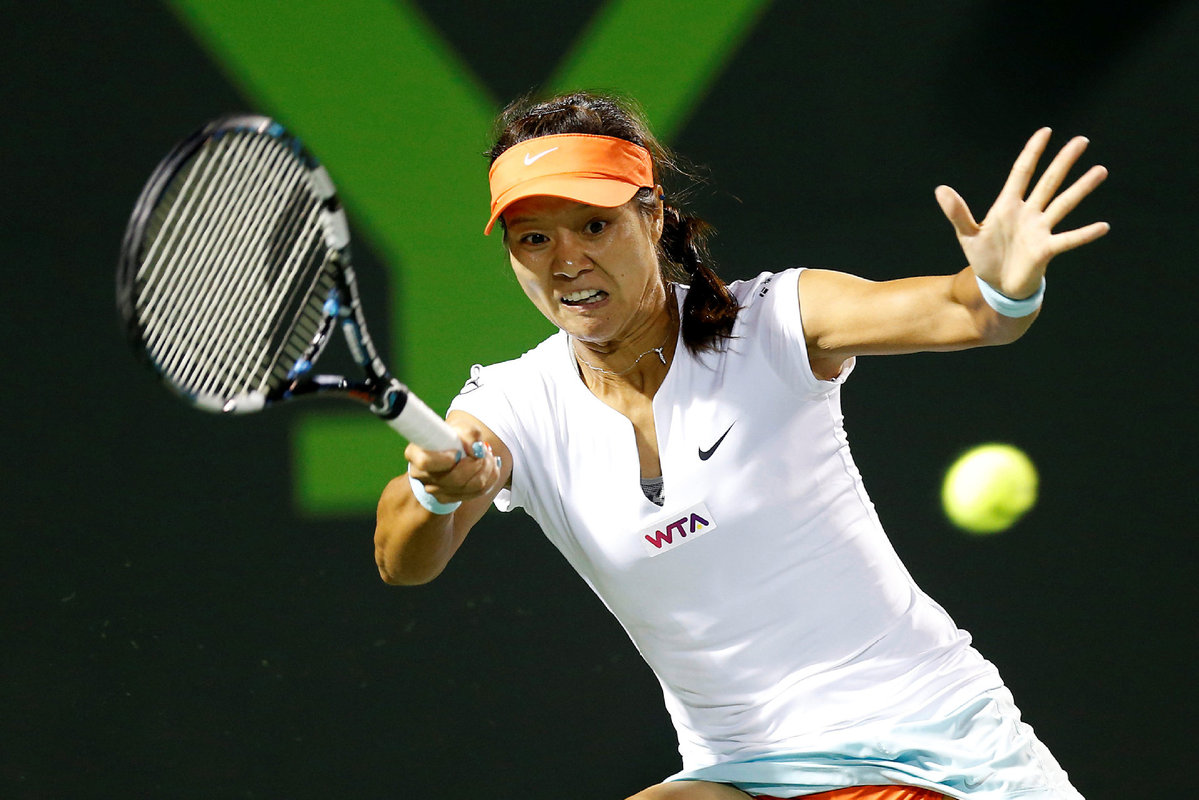 "Tennis' history in China is still young, and it's been a privilege for me to be part of the sport becoming so popular there," said Li, who also was the Australian Open runner-up in 2011 and 2013. "I've loved to see so many young people get involved, and to see more of a presence from China on the tours."The Hall, which is based in Newport, Rhode Island, will post the online ballot for fans on Monday; that portion of the voting will close on Oct. 7. The top three vote-getters will each get a boost to the percentage of support they receive from the main selection panel of members of the Hall of Fame, journalists and tennis historians.
Candidates need a total of 75 percent of the vote to be elected. The inductees will be announced in January.
The candidates:— Ivanisevic, a big-serving lefty from Croatia, won Wimbledon in 2001 as a wild-card entry while ranked 125th. He previously lost in three finals at the All England Club.
— Kafelnikov is the last man to win singles and doubles championships at the same Grand Slam tournament, pulling that off at the 1996 French Open. He also won the singles title at the 1999 Australian Open, finished with a total of four major doubles trophies, reached No. 1 in the rankings and won an Olympic gold medal for Russia at the 2000 Games.
— Martinez was the 1994 Wimbledon champion and was twice a runner-up at majors. She also helped Spain earn five Fed Cup titles.
— Bjorkman compiled a career Grand Slam in doubles, with nine major titles in all, and reached No. 1 in the rankings. He helped Sweden win three Davis Cup titles. In singles, he got as high as No. 4 and made it to the semifinals at the US Open and Wimbledon.
— Bruguera won the French Open in 1993 and 1994, was ranked as high as No. 3 and picked up a silver medal for Spain at the 1996 Olympics.
— Muster returned from a serious knee injury to win the 1995 French Open. The Austrian won 12 titles in all that season, tied for the most in a season.
— Pierce's title at the 2000 French Open was the most recent in singles for a French player at Roland Garros; she also won a doubles title there that year. Her other Grand Slam singles title came at the 1995 Australian Open and she helped win two Fed Cup titles.
Follow Howard Fendrich on Twitter at http://twitter.com/HowardFendrichMore AP tennis coverage: https://www.apnews.com/tag/apf-Tennis