Lao She International Theater Festival to kick off in Beijing
Share - WeChat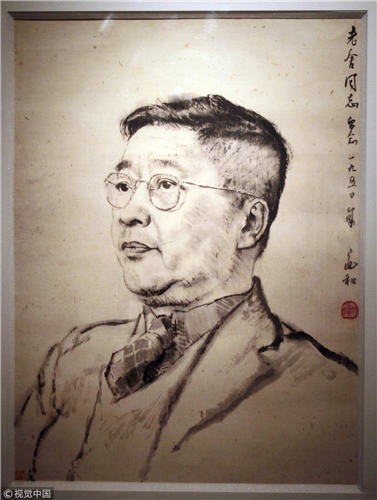 The opening play for the festival is Lao She Going to the Fair a new adaptation which collects six short stories by the author, but with modern perspectives.
There will also be Chinese plays, including Top Restaurant from Beijing People's Art Theater, Hu Xueyan, My Dear from Hong Kong Repertory Theater, and Ordinary World by Shaanxi People's Art Theater, that will be performed during the festival.
Foreign plays, such as Mo Fei by Polish director Krystian Lupa and The State of Siege by French writer Alber Camus will also be on show.
In addition, there will be an exhibition, script reading sessions, theater workshops, and forums during the festival, according to the organizer.
The Lao She International Theater Festival is not the only theater festivals that have been on the rise in China. Every autumn, a number of theater festivals take turns to hit stages across the country, such as the Wuzhen Theater Festival, Beijing Fringe Festival, China Art Festival and Shanghai International Theater Festival. Some of them have been going on for more than a decade.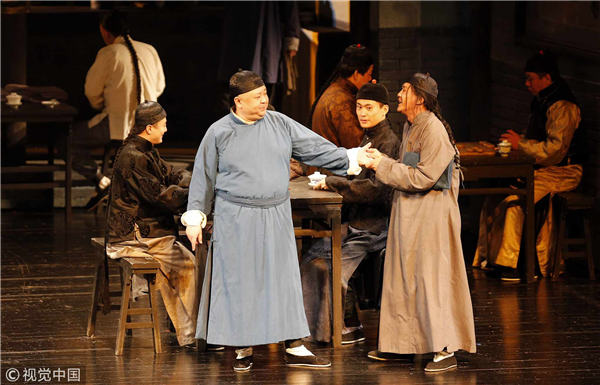 The booming industry is partly due to the expanding consumption of the middle class, as well as the rising demand from China's younger generation. Meanwhile, authorities have put an increasing amount of effort into promoting the cultural sector.
Having more civil theater enthusiasts and professionals' active participation is another reason for the boom of theater festivals in China. Many directors, such as Meng Jinghui and Stan Lai, as well as renowned actors such as Huang Lei, have been devoting their time to helping younger artists.
Celebrity efforts have also drawn in more investment, which boosted the development of many theaters across China. At the same time, quite a number of foreign troupes have been attracted to the country, interactively encouraging more audience members to come to the theaters.
It is expected that in the future, Chinese people could be able to watch plays with even more diversified genres without traveling so far.
(With imputs from Xinhua)