New first-tier cities getting more attractive
Share - WeChat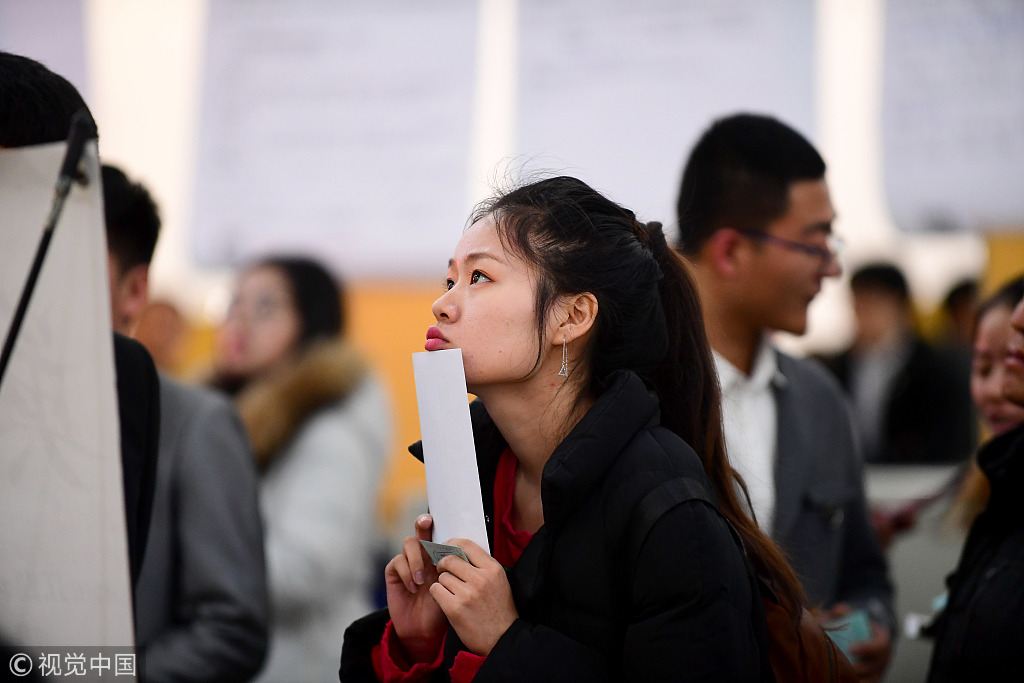 Young white collar workers tend to choose new first-tier cities when seeking job opportunities, a recent report found.
During the first half of this year, due to continual effects of some favorable policies provided by new first-tier cities to attract talent, these cities are becoming popular destinations for job seekers, according to a report released by public service platform 58 Tongcheng.
The report showed during the second quarter, the top three cities that recorded biggest increases in recruitment activity were Dongguan and Guangzhou in Guangdong province, and Chengdu in Sichuan province — up 24.38 percent, 23.21 percent and 21.3 percent respectively from the previous quarter. The new first-tier cities took two seats of the top three.
Due to skyrocketing house prices and high living costs, China's established first-tier cities are becoming less attractive. Meanwhile, increasing potential for business innovation and employment provides broad prospects and allow job seekers to have a better life in new first-tier cities.
A trend of talent outflow can also be seen in first-tier cities. The gap between them and new first-tier cities is narrowing, the report said. Take Chengdu as example — its activity has continued to rise, ranking third and overtaking first-tier cities Guangzhou and Shanghai.
Driven by the rapid development of the service industry, the demand for basic service posts such as catering, retail and life services saw steady growth. However, low thresholds, less competitive salaries and high labor intensity also lead to high personnel mobility, the report added.
As China's traditional manufacturing is being transformed to smart manufacturing, a lack of highly skilled workers is also crucial, Li Yan, director of the 58 Talent Recruitment Research Institute, told the newspaper.