Policy to focus on stable job market
Share - WeChat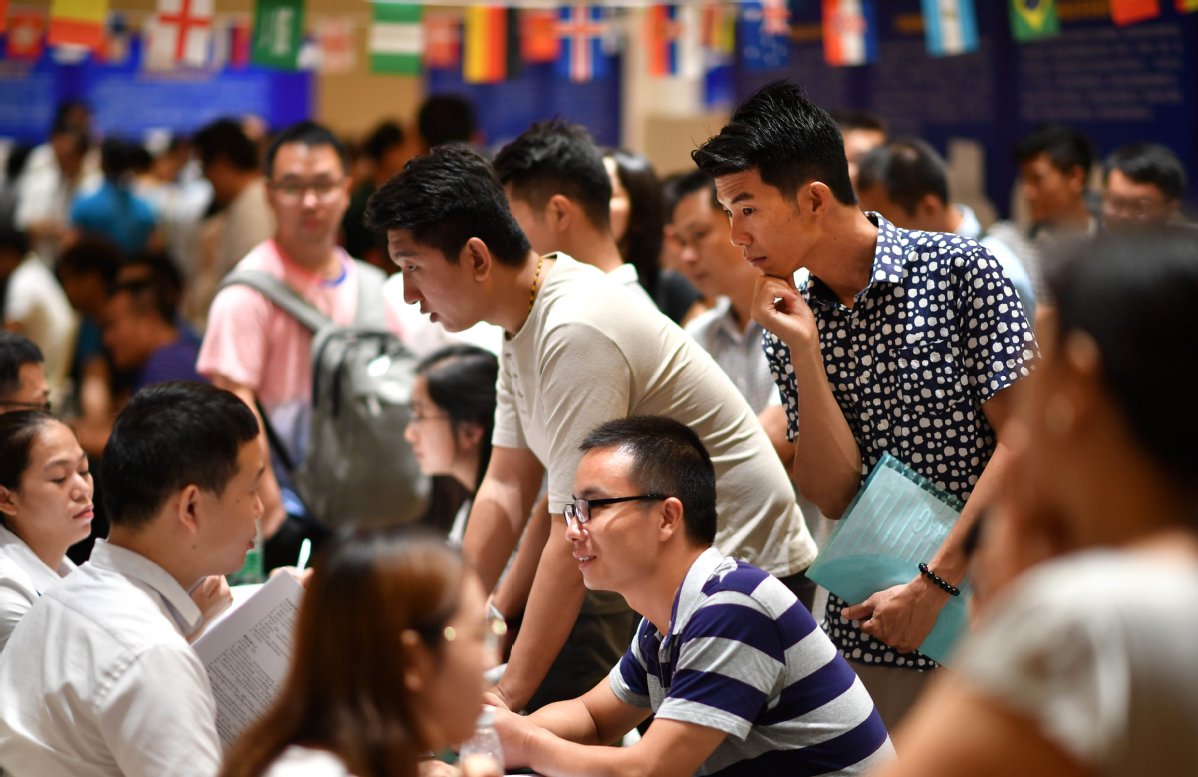 The Chinese government is confident the unemployment rate will remain low, and there are policies in the pipeline to support domestic workers affected by ongoing trade tensions, according to senior officials with the nation's top economic regulator.
Ha Zengyou, deputy head of the department of employment and income distribution of the National Development and Reform Commission, said China is not afraid of external effects on the domestic job market, and there is significant room for maneuver to reduce uncertainties.
"We would definitely not allow large-scale job losses to occur," Ha said. "Employment is our bottom line."
Numerous buffers can help China reduce the negative impact, including the continued expansion of demand, sound consumption and an unemployment insurance fund, according to Ha.
"We have the capacity to resolve challenges as long as we adjust macro policies on a timely basis, and continue to implement more efforts to expand domestic demand for consumption and investment," he said.
He added that a greater reliance on domestic demand to boost growth rather than exports means the overall impact of trade tensions will be under control.
Preferential measures such as training programs for workers, tax cuts and financial policies to lower borrowing costs for small and medium-sized enterprises will be introduced to help diffuse the effects of the trade tensions, according to Chang Dewei, another deputy head with the department.
Their comments came as trade frictions show no signs of cooling down.
The United States announced on July 10 a second possible round of tariff hikes targeting a wider range of $200 billion worth of Chinese imports, ranging from electronic components to cat food. The goods could be subject to a further 10 percent tariff.
Earlier this month, the US slapped an additional 25 percent tariff on $34 billion worth of Chinese goods, including medical devices and airplane parts. China responded with tariffs of a similar value on US exports, including soybeans, pork and automobiles.
China's job market remained relatively stable and showed signs of improvement in the first half of this year, official data showed earlier this week.
In the first half of the year, 7.52 million new jobs were created, 170,000 more than in the same period last year, according to the Ministry of Human Resources and Social Security. The registered unemployment rate in urban areas was 3.83 percent, down by 0.12 percentage points year-on-year.
China targets keeping the survey-based urban jobless rate below 5.5 percent this year, and aims to keep the registered unemployment rate below 4.5 percent.