BAIC African rally gathers speed
Share - WeChat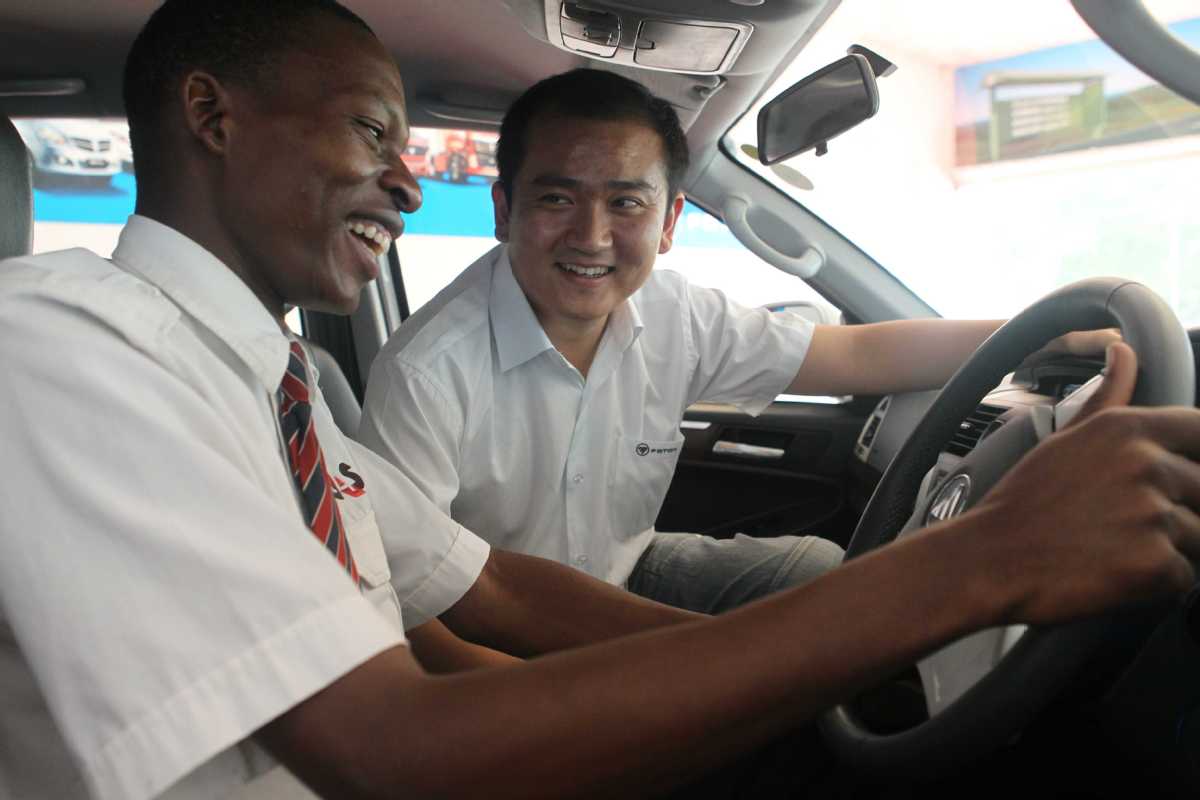 Auto behemoth deepens overseas expansion with new plant in Port Elizabeth
There was a time when China's State-owned automobile enterprises such as Beijing Automotive Industry Corp found revenue rolling in easily from sales of vehicles made by their joint ventures with foreign companies to government departments. But, as their ambitions grew and the domestic market matured, they sought greener pastures overseas.
In line with that trend, BAIC, one of the five largest automobile manufacturers in China in terms of sales volume, has set up a manufacturing facility in South Africa. Its annual production capacity will be 50,000 vehicles by the end of 2019.
Located in Port Elizabeth, a shipping hub in South Africa, the plant is a joint venture between BAIC and South Africa's state-owned Industrial Development Corp, a financial company providing capital support for the country's companies and investment projects.
With a planned total investment of $800 million, the facility will start initial operations in the fourth quarter of this year.
Xu Heyi, BAIC's chairman, said the plant's first phase has generated 1,540 jobs already, with 90 percent of them filled by South Africans. The factory is expected to create another 2,500 jobs in the upstream and over 15,000 direct and indirect jobs in the downstream upon final completion late next year.
BAIC aims to supply automobiles, including passenger vehicles, SUVs, pickups and light trucks from this manufacturing facility not only to the South African market but the whole of Africa in the long run. Its focus will be on fast-growing markets such as Nigeria, Cameroon, Egypt and Algeria.
Equipped with an automated production line, the plant will offer both right-hand-drive and left-hand-drive vehicles for different African markets.
Xu said continued investment in infrastructure development will be the key to the group's sustained growth in Africa over the next decade as consumers there are keen to buy easily serviceable and inexpensive vehicles.
The factory, located in the Coega Special Economic Zone, was launched in August 2016. It is scheduled to have the capacity to assemble, paint and weld by the end of next year, while up to 60 percent of vehicle parts and materials will be sourced from South African suppliers.
Li Jingang, general manager of BAIC International Development Co, the special purpose vehicle implementing the project, said the company is geared to overcome local challenges.