Wrapped in silk and bound by threads
Share - WeChat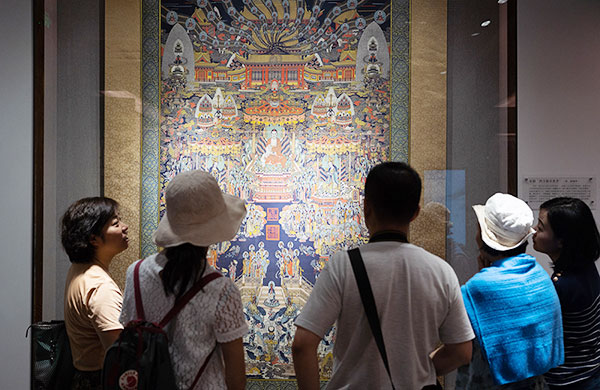 The place where the iconic three-columned Oriental Pearl TV Tower is now located used to be where the Lujiazui textile and fabrics warehouse once stood.
Back in the 1980s, when Shanghai's textile industry was at its peak, the facility was known as one of the busiest warehouses in the city.
For Lyu Gang, chairman and chief economist of Shanghai Silk Group, this spatial relationship between the tower and the warehouse is highly symbolic.
"The heights that Shanghai has reached today as an international metropolis comparable to the likes of New York and London is partly due to the once prosperous textile industry in the city," says Lyu, a 59-year-old Shanghai native who has been in the textile industry for more than four decades.
Most Popular