Scarred UNESCO World Heritage site recovers slowly after quake
Share - WeChat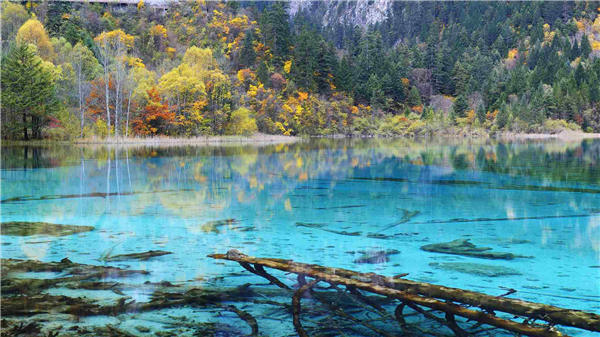 Over the past year, Ren Guiyuan has spent at least four hours every day touring the Jiuzhaigou National Park in the mountainous areas of Southwest China's Sichuan province.
His job is to look for any potential geohazard factors within the park - a UNESCO World Heritage Site that was rocked by a 7.0-magnitude quake a year ago.
"It may take longer when it rains as I need to go through every corner," said Ren, who has been working at the park for two decades.
The national park, also known as the Jiuzhai Valley, contains around 20 tourist sites and is known for its spectacular waterfalls, lush forest, serene plateau lakes, and karst rock formations.
Located in the mountains on the eastern edge of the Qinghai-Tibet Plateau, it is one of the most acclaimed tourist destinations in China.
But the pristine scenery was left scarred by landslides and falling rocks triggered by the powerful earthquake last August.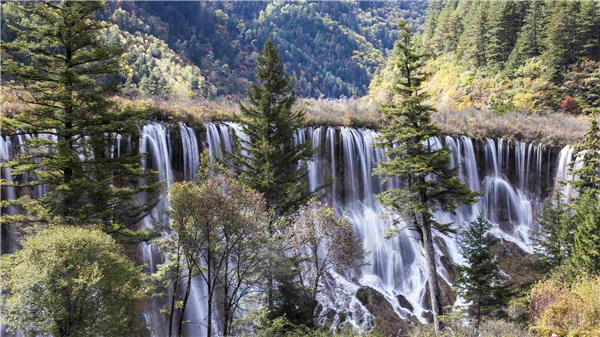 Restored beauty
The glassy waters of Wuhua Lake, or the five-flower lake, one of the most beautiful lakes in the valley, turned brown after the quake, and a total of 89 spots in the park suffered risks of geological hazards. Many people feared that the region's breathtaking scenery would be destroyed forever.
However, a year later, the five-flower lake has magically regained its original beauty and shines like a sapphire embedded among the valleys.
"The waters in Jiuzhai Valley come from underground rivers, and it can purify itself since 85.5 percent of the park is covered with forests," said Du Jie with the park's management bureau.
However, restoration of the whole park still takes time and can be very dangerous due to its unique karst landforms.
Over the past two months, Jiuzhai county was hit by continual torrential rains, which again triggered mudslides in the park. "The mud and rocks flew from ravines down to the roads under construction, we almost failed to escape," recalled Xiong Bo, a worker on the site. The second day, seven workers quit.
"One of my other jobs is to inform the workers of possible dangers in time," said Ren.
Now over a third of the 89 spots have been restored, but the remaining parts are more challenging to fix, as there is no precedent of how to restore a UNESCO World Heritage Site which was severely damaged by natural disasters.