China's auto imports plunge to historical low in June
Share - WeChat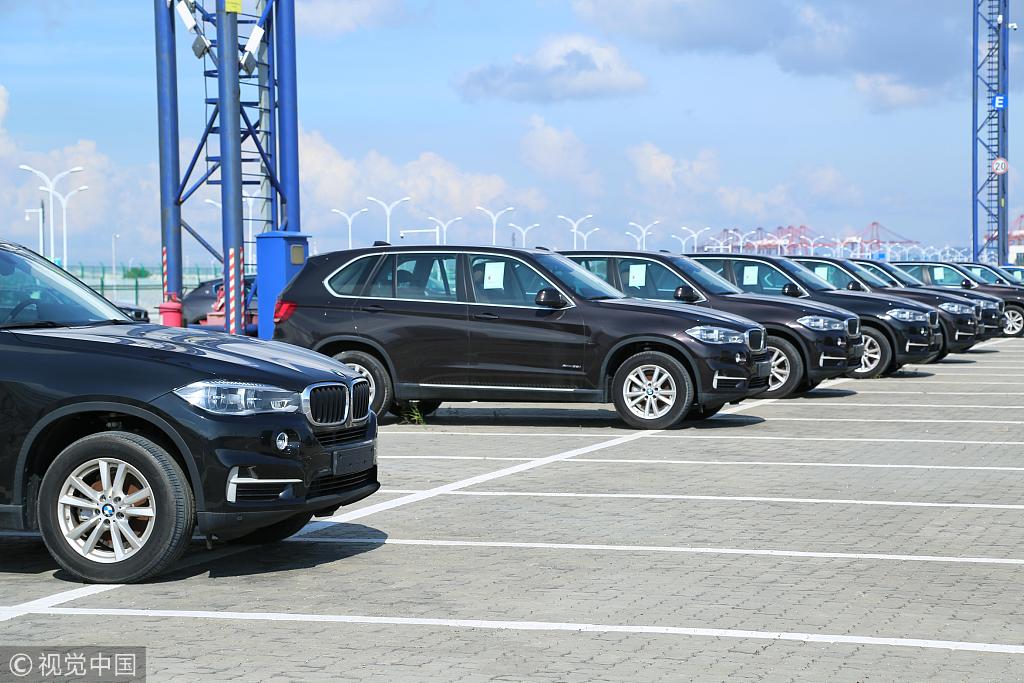 China's automobile imports tumbled 87.1 percent to 15,000 units in June, according to statistics from the China Automobile Dealers Association. The country imported 452,000 automobiles through June, dropping 22.1 percent on a yearly basis.
"Such a decline is rare historically," said Wang Cun, director of the import car committee at CADA.
Wang attributed the slump to the latest import tariff policy changes in China, reported finance.ifeng.com.
In addition, the country witnessed a sales slump of imported vehicles in the same month, with sales falling 21.2 percent to 63,000 units in June and dropping 9.8 percent to 394,000 units during the January to June period.
China started cutting import tariffs on vehicles and auto parts on July 1, thus potential customers were holding money in June for a better price after July. As the country started to add a 25 percent additional import tariff to vehicles made in the United States on July 6, certain US brands saw a sales increase in June compared with the previous month, Wang said.
Foreign brands except Mitsubishi, whose sales stem mainly from parallel import, posted weak sales in June, with Land Rover, Ford, Volvo and BMW the hardest hit marques.
In terms of models, SUV and MPV models experienced the toughest blow in June, with sales descending 29.1 and 42.3 percent respectively.
It is worth mentioning parallel imports also experienced a slump of 24 percent to 59,500 units in the first half of the year, according to a report from China Economic Net.
"Parallel import has been a strong driving force for the country's automobile imports in the past three years," Wang said, "and June's decline was due to trader risk control facing import tariff reduction."
When talking about tariff policies' effects on the whole year, Wang said under the shadow of China-US trade tensions, 80 percent of import models would enjoy 15 percent import tariffs in the second half of the year, while the other 20 percent would be taxed at 40 percent.
For example, automakers with plants only built in the United States would transfer tariff pressure onto customers, inevitably reducing product competitiveness. Those enterprises with multiple plants worldwide, such as Mercedes-Benz and BMW, may witness slight price increases.
"The brand structure of imported vehicles in China may witness obvious changes," the director said.