Auto sales overtake industry expectations in Jan-June period
Share - WeChat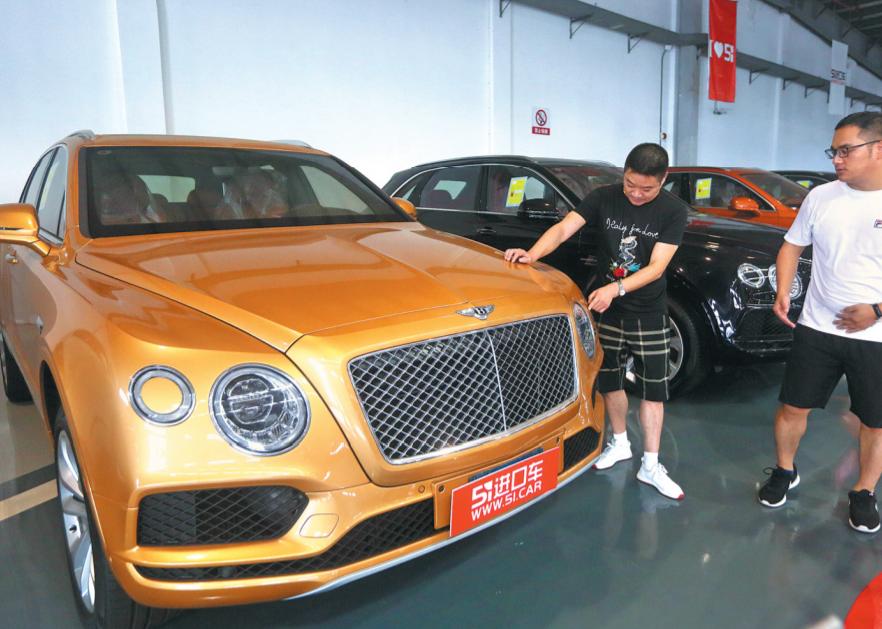 Despite promising figures for first six months, CAAM forecasts lower growth by year-end
A total of 14.07 million vehicles were sold from January to June in China, an increase of 5.57 percent on the same period last year, which was better than expected, the China Association of Automobile Manufacturers said.
In what can be a volatile market, the growth rate was 2.57 percentage points higher than that forecast at the beginning of the year by the country's leading auto industry association.
Chen Shihua, an assistant to the CAAM's general secretary, said that the main reason behind the better-than-expected growth was the resurgence of the sedan segment.
Sales of trucks also increased in the first six months of the year, as well as sales of new energy vehicles, which continued to grow on the back of the latest government subsidies and preferential policies.
Despite the surprising growth rate for the first six months, CAAM still maintains a forecast of a 3 percent growth in sales for the remainder of the year.
"It will be difficult for the automobile industry to continue the upward trend in the second half of the year," said Xu Haidong, another assistant to CAAM's general secretary, "because of the macroeconomic situation and uncertainty of there being a trade war between China and the United States."
He added that the increases in US import tariffs on cars may affect the sales of vehicles from BMW, Tesla and even some US automakers.
Passenger car segment
Statistics from CAAM show that a total of 11.78 million passenger cars were sold in the first half year, an increase of 4.64 percent compared with the same period in 2017.
Total sales of passenger vehicles in June reached 1.87 million units.
From May to June, sales of sedans grew by 2.48 percent, while other segments such as SUVs, multipurpose and crossover vehicles saw sales fall by as much as 10.28 percent.
The growth in SUV sales had been the highest among all passenger cars for the past six years in China, but the May to June figures show sedan sales taking back the lead.
The association said that the fall in SUV sales after such market dominance was not unusual and that as the segment has come to meet market demand, manufacturers have begun to shift their focus from SUVs back to sedans.
"Sedans are still the mainstream models in the market and a popular consumption item. To maintain this, carmakers need to unveil new sedan models as part of their strategic transformation plans," Xu said.
New energy vehicles
Some 412,000 new energy vehicles were sold from January to June, with segment sales increasing by 111.6 percent on the same period last year.
The new energy vehicles market is growing fast and looks to continue, with big deals being inked by global manufacturers in that area.
Last Tuesday, German premium carmaker BMW and China's Great Wall Motor announced their plans to produce electric MINI-branded vehicles in Zhangjiagang, East China's Jiangsu province, with an investment of 5.1 billion yuan ($761 million). This will be BMW's first pure electric vehicle joint venture worldwide, which is expected to have an annual production capacity of 160,000 vehicles when it starts operating.
On the same day, US electric carmaker Tesla Motors announced its plan to open a plant in Shanghai to produce 500,000 pure electric vehicles annually, becoming the first foreign automaker to open a wholly owned factory in China.