Jeremy Lin and Li Qun to set up 100 basketball stadiums
Share - WeChat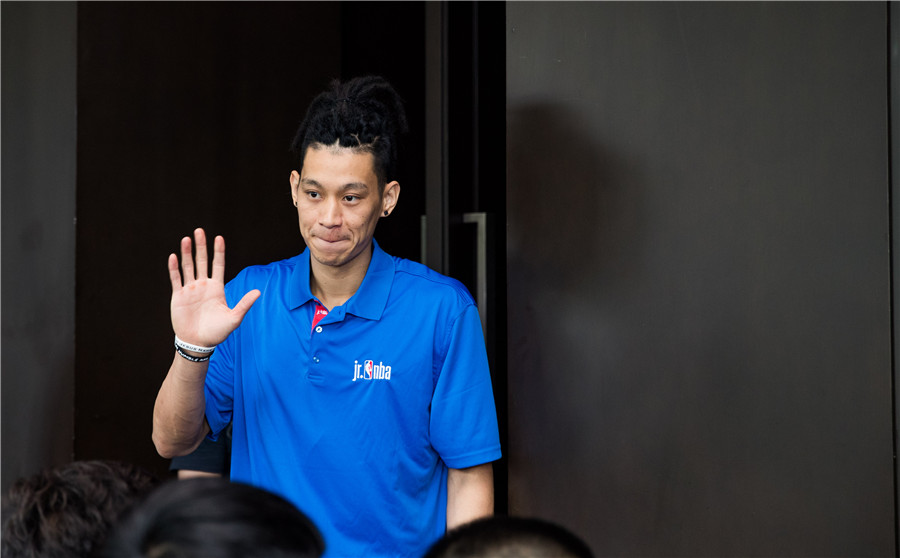 NBA star Jeremy Lin, together with retired Chinese player Li Qun, will build up to 100 basketball stadiums in the next three to five years, according to sources with a foundation.
"I've met with many teenagers from poor families who are passionate about basketball in the United States. Therefore, I hope to help teenagers from China, who are also dreaming to play professional basketball," said Lin.
Lin has joined hands with Li, now serving as president of CBA Dongguan Basketball School, to set up a basketball foundation and a training camp, aiming to develop young Chinese players.
They shared their basketball stories on Thursday evening in Guangzhou, the capital of Guangdong province, as the city counts down one year to the FIBA Basketball World Cup.
The world's largest basketball competition will be held between Aug 31 and Sept 15 in eight Chinese cities - Beijing, Shanghai, Nanjing, Wuhan, Guangzhou, Shenzhen, Foshan and Dongguan.
Xu Jiayi contributed to the story