Microsoft expands presence of AI platform Xiaoice
Share - WeChat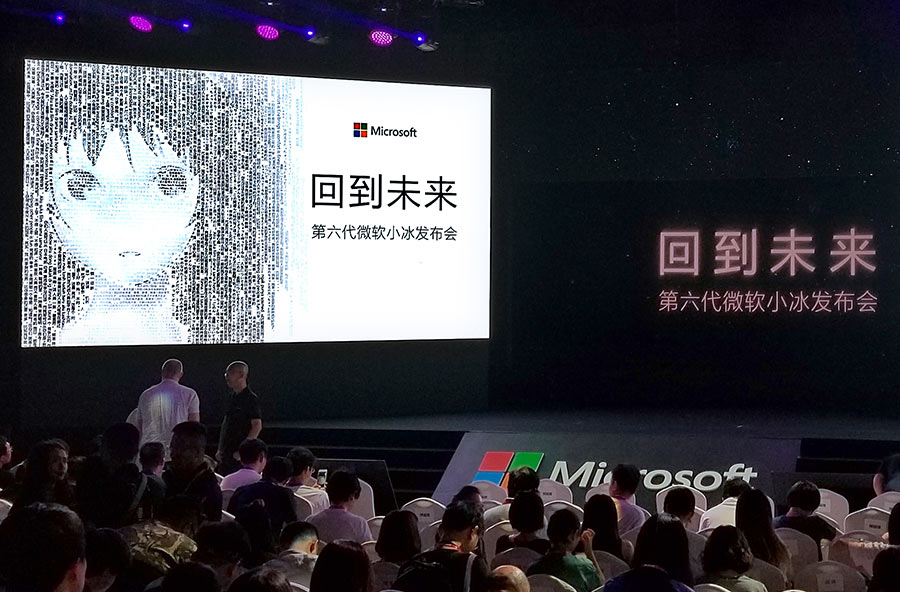 Microsoft Corp is partnering with Chinese tech heavyweights such as Huawei Technologies Co Ltd and Tencent Holdings Ltd to expand the presence of its smart chatbot Xiaoice in both hardware and software.
The move is part of the United States company's broader efforts to establish a beachhead in new-generation artificial-intelligence-enabled human-machine communications.
Harry Shum, executive vice-president of Microsoft's Artificial Intelligence and Research Group, said Xiaoice-which literally translates as little ice-has gained about 660 million users worldwide by using its emotional intelligence capability to offer consumers a more natural experience.
"Now we are beefing up its IQ to make it helpful in dealing with daily tasks," Shum said.
Starting from Thursday, the sixth generation of Xiaoice will be present as a voice-activated virtual assistant in all of Huawei's smartphones as long as consumers upgrade their operating system to the latest version.
Huawei is now the top smartphone vendor in China, accounting for 27 percent of the world's largest smartphone arena, according to the market research company Canalys.
Also, Microsoft is deepening its ties with Xiaomi Corp by installing Xiaoice on more than 80 of the latter's voice-controlled smart home products.
The latest version of Xiaoice comes with a new function called Speaker ID that can help it recognize different people's voices and respond accordingly.
For instance, if different members of a family all tell Xiaoice that they have lost their smartphones, the AI bot will call each person's unique handset because it can recognize individual voices.
Peng Shuang, who is in charge of Xiaoice's product development, said: "We aim to build a half-open ecosystem where on one hand, we will help our partners build their own AI capabilities, such as voice-activated assistants. On the other hand, we will also incorporate Xiaoice into their products as an alternative assistant to ensure good experience."
Such logic can also be found in Microsoft's cooperation with Tencent and Net-Ease Inc. Xiaoice is now present in Tencent's popular social networking platform QQ and NetEase's music streaming services.
Xiaoice was first unveiled in China in 2014 and is also available in Japan, the US, Indonesia and India.
Lu Zhenwang, CEO of Shanghai-based Wanqing Consultancy, said: "Microsoft's AI prowess has big appeal for domestic companies. Also, the US tech giant wants to incorporate Xiaoice into Chinese tech behemoths' diverse applications to access more users and increase its popularity."