Global perspective on reform and opening-up held
Share - WeChat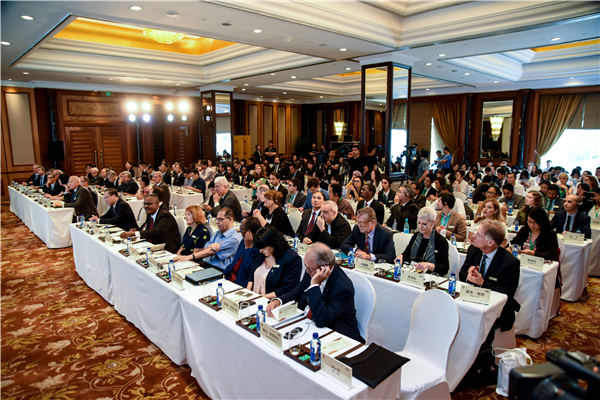 Focusing on the history and progress of the country since China's reform and opening-up in 1978, 28 China studies experts from 24 countries joined 11 Chinese scholars in Beijing for an in-depth discussion on Monday.
The 2018 Symposium on China Studies was hosted by the Ministry of Culture and Tourism and the Chinese Academy of Social Sciences. Cultural exchange programs, such as visits to museums and viewing local historic relics, will continue in Hangzhou, East China's Zhejiang province from Wednesday to Friday.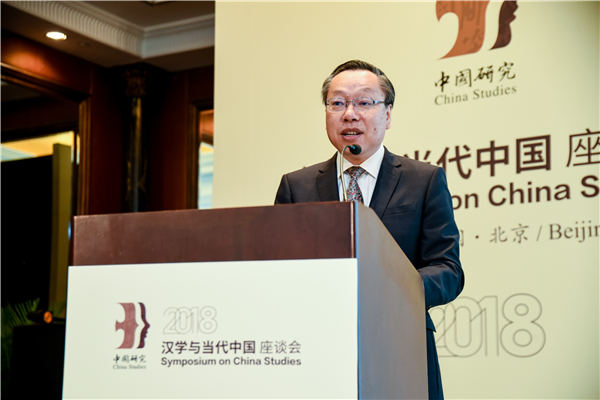 Xie Jinying, director of the Ministry of Culture and Tourism's Bureau for External Cultural Relations, underscored the symposium's significance.
"Reform and opening-up have made an unprecedented impact on China, as well as the world," he said. "It is in line with the contemporary trend of development, cooperation and peace, which offers the world a solution towards common prosperity."
"During the past 40 years, China has charted out a win-win solution for the world's future. In the new era, it may rely on a global perspective to achieve further improvement," Xie said.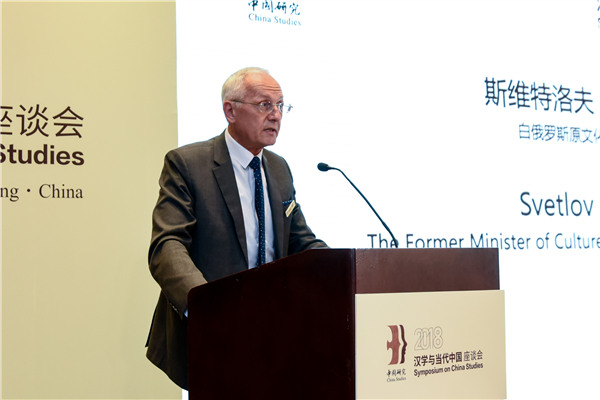 "The attitude towards China existing earlier as to the myth or the fairy tale, was replaced by recognition of its high mission in the modern real world for a long time," said Svetlov Boris, former minister of culture in Belarus.
He said he considers Chinese culture as a peculiar "Great Silk Way", which exists not only in a geographical space, but also in coordinates of historical time. "China and the West mutually supplemented each other for a long time, adopting each other's advanced scientific and technical achievements, the philosophical and artistic ideas," he said.
"Today very often culture advances economy and trade. [China's] soft power promotes strengthening of friendly relations and mutual understanding between the people," Boris said.
More than 150 influential thinkers have been brought to China since the symposium began in 2013, building a professional platform for Sinologists, academics and experts from prestigious think tanks.
This year, attending guests include Jacques Godfrain, president of the Foundation Charles de Gaulle; Jamie P. Horsley, visiting fellow at the John L. Thornton China Center at the Brookings Institution, and Wilt Idema, professor emeritus at Harvard University.