Unusual vision
Share - WeChat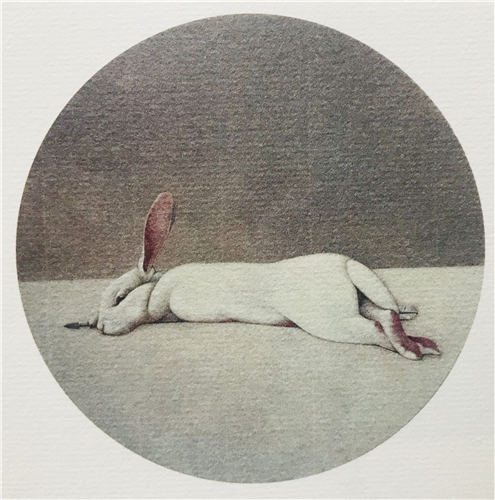 An artist, who is preoccupied with the purity of Song Dynasty aesthetics, has become synonymous with his paintings of expressive rabbits.
A visit to Beijing-born artist Shao Fan's spacious home and studio on the city's northeastern outskirts reminds you of the sophisticated lifestyle led by Song Dynasty (960-1279) scholars.
Shao, 54, has transformed his modern residence into a time capsule that embodies the aesthetic pleasures valued by thinkers a thousand years ago, by following some of the cultural routines practiced by the gentry back then. He likes to drink tea, and ceramic tea jars occupy several shelves in his study. He burns incense sticks and hangs paintings on his walls - including several of his own works.
He also collects antiquities and arranges them sparsely around the rooms of his house, such as ancient Buddhist figures and articles of furniture picked up at antique markets like Beijing's Panjiayuan. He tends to his plants and trees and has even built a small pavilion, turning one of his courtyards into a classic Chinese garden.
The Mandarin word for "pavilion" is ting, which sounds like the word for "stop". "Pavilions are designed to be a place for people to stop, not just to rest, but also to gaze and think," Shao says.
"As you admire the vista from the pavilion, you in turn become part of the landscape for people looking back at you. You can't help but wonder how you seem from this alternative point of view."
Such philosophical thinking about the exchange of perspectives and the relationship between an individual and his or her surroundings is central to Shao's creations, especially the shuimo (ink-and-wash) paintings he has been working on for the past five years.