Africa officials urge more Chinese investment
Share - WeChat African officials on Tuesday called for closer collaboration with China to develop mutually beneficial outcomes.
Addressing the Vision China event held by China Daily in Johannesburg on Tuesday, Andriamandavy VII Riana, minister of communication and relations with the Institutions of Madagascar, highly commended the relationship between China and his country.
The cooperation between China and Madagascar is excellent, he said, adding that he hopes cooperation opportunities offered by the BRICS members can bring his country more Chinese investors.
"At present, China and Africa both share a mission of promoting development and improving the living conditions of their people. Our intention is to associate the Chinese development strategy with that of our African countries," the minister said.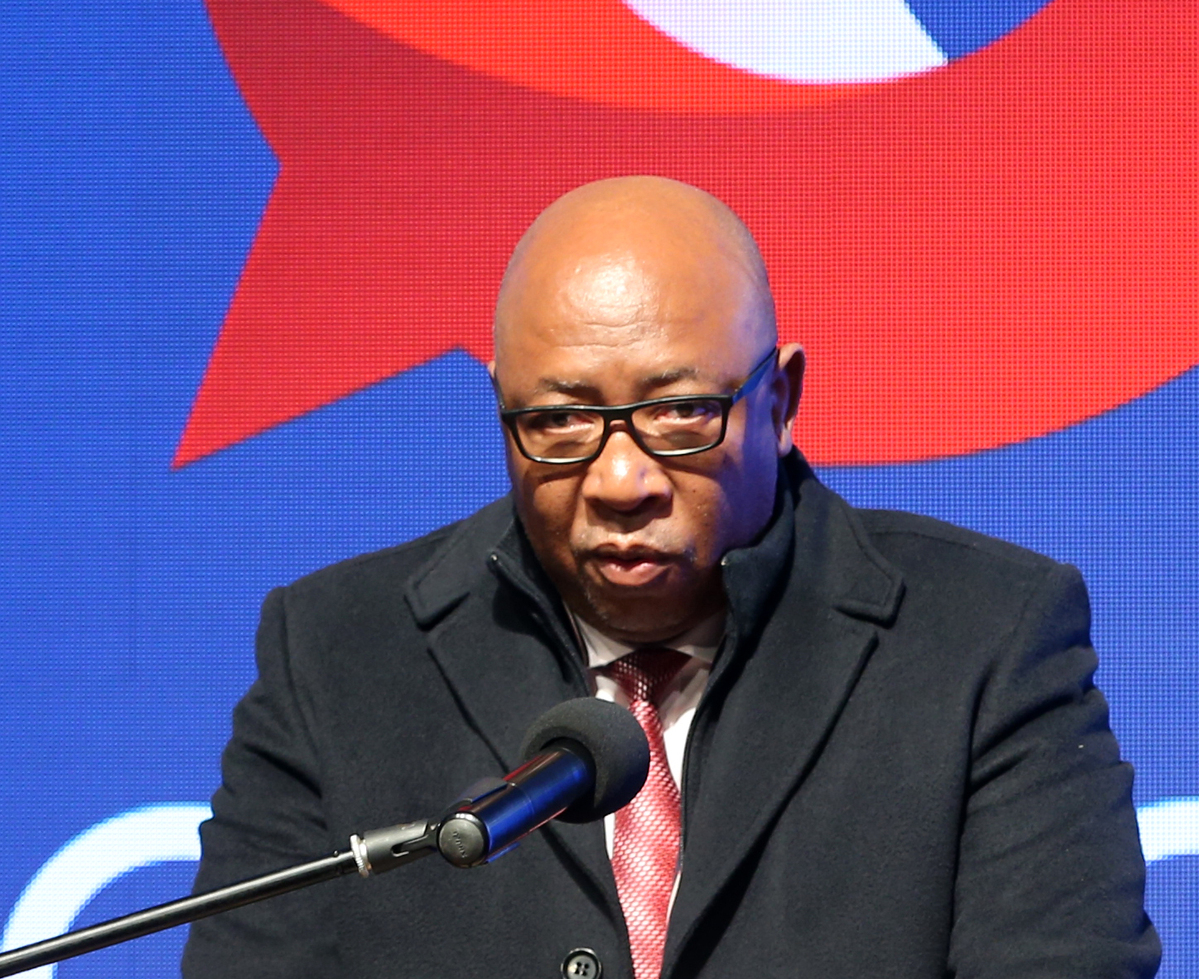 Thesele John Maseribane, minister of communications, science and technology of Lesotho, said since independence for his country, China has been supporting its economic development.
China is currently playing a pivotal role in achieving the newly set digital migration due date of June 2020, as agreed in the 4th Forum on China-Africa Media Cooperation that was held in China last month, he said.
Among a series of cooperative deals he hopes to develop with China, Maseribane said agribusiness is the sector his country most wants to industrialize, calling for more Chinese investors to come on board.
Africa has been challenged by capacity issues and lack of employment opportunities — especially among young people — as well as insufficient health facilities, he said. "The commitment that I observe from China-Africa cooperation gives me confidence," he added.
Most less-developed countries like Lesotho have benefited from cooperation with China, Maseribane said, adding stronger partnerships with countries like China could foster growth for the Southern African Development Community region, and Africa as a whole.
Maseribane hailed the Vision China event, saying African leaders will benefit from this forum and thus contribute positively to African economies.
"African leaders need to tap into the BRICS experiences regarding formulation and implementation of socioeconomic strategies and how they can foster economic growth," he said.
The partnerships with BRICS members can play a significant role in addressing the United Nations Sustainable Goals, Maseribane said.
He therefore urged BRICS members to offer support and establish partnerships with African countries so as to assist African countries to achieve sustainable development goals and improve their socioeconomic environments.