Companies seek ways out of China-US trade mire
Share - WeChat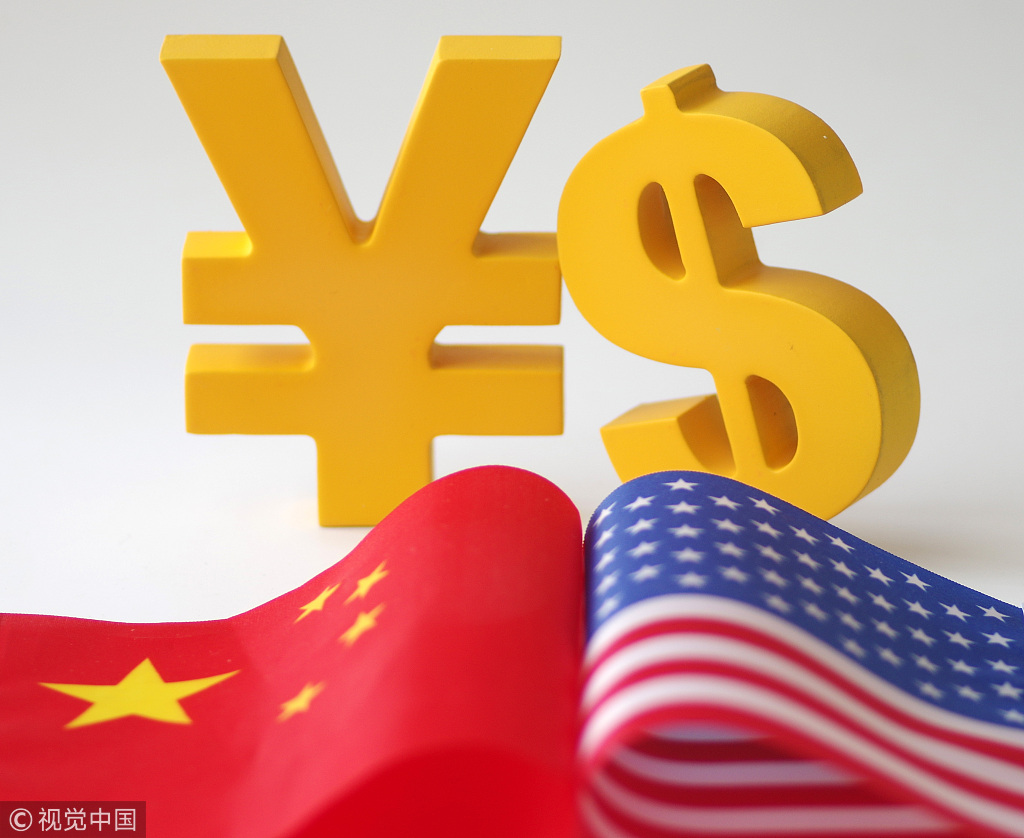 BEIJING - Some companies in China say they plan to explore other markets to reduce the impact of trade tension started by the United States.
Suzhou Huadong Foods in Jiangsu province, one of the largest meat importers in China, said the company plans to cut imports from the United States. The company provides various products to Walmart, Sam's Club and Haidilao, China's leading hot pot chain.
"The company received three containers of frozen meat products from the United States before the additional tariffs took effect. However, six other containers, which haven't gone through the customs, will be charged at 500,000 yuan ($75,000) each," said Gong Peng, general manager of the company.
"We are not going to pass on the costs to supermarkets and restaurants," said Gong. "To avoid losses, we plan to greatly reduce purchases from US farmers and we will not take delivery of goods from the United States if the tariffs continue."
Instead, the company will increase imports from Canada and Australia.
On Friday, the US administration imposed a 25 percent additional tariff on $34 billion worth of imports from China, forcing China to retaliate with additional tariffs on US imports.
China imported about 33 million tons of soybeans from the United States and 51 million tons from Brazil last year. It takes about 62 percent of US soybean exports.
Yihai Kerry, a cooking oil producer and one of the largest importer of US soybeans, said it is trying to find alternative sources to minimize the impact of the trade war.
According to Zhang Jinjie, a staple commodities market analyst, about one third of China's soybean imports come from the United States. A considerable part of the US imports could be sourced from South America and Southeast Asia, she said.
"Companies in China are seeking new sources of supply, the impact is generally controllable for them," said Zhang.
With concerns over the tension, many buyers have suspended execution of future contracts on US soybeans, said Wang Hanyu, research and investment director at Shanghai MoYu Investment Management.
Instead of importing US soybeans, alternative suppliers are being found in Canada, Russia, and Brazil, according to Wang. From a medium-term perspective, Chinese companies can fulfill their needs, he added.
Other Chinese firms across the board are considering their options.
Wuxi Yushou Medical Appliances sells about 20 percent of its medical equipment to the United States every year. The new tariffs may cause losses of 30 million yuan ($4.5 million) to 40 million yuan in annual sales revenue for the firm, according to general manager Miao Liping.
"Our US clients stopped placing orders in April," said Miao. "I am flying to the United States Thursday to meet our customers trying to find a solution acceptable to both sides."
Hu Jingnan, general manager of Jiangsu Akcome Science & Technology, a photovoltaic product maker, said his company had taken measures to diversify its market before the trade war.
"Japan and the Republic of Korea account for 25 to 30 percent of our exports, while America is only 15 percent," said Hu.
"Improving global resource allocation can help us withstand trade issues," he said.