Cooking up a storm
Share - WeChat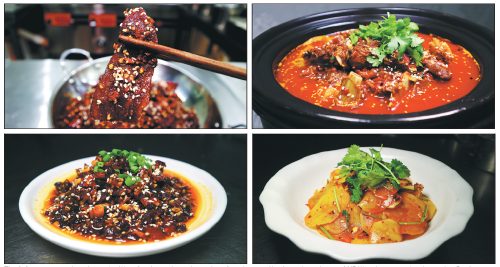 "Hello everyone, today I'm teaching you a tofu dish," says Wang Gang, holding a fresh white block of it in one hand.
Over the next four minutes, he accomplishes a composition of cutting, seasoning and cooking, as if in just one breath. It's one of Wang's most popular cooking videos, with more than 2 million hits on micro blog Weibo.
Unlike other popular short videos about cooking that use delicate techniques, exquisite tableware along with fancy editing and romantic music, Wang's video was shot in a professional kitchen-all the kitchenware is the same as he would use in a restaurant.
In Wang's video, his monologue explains each step and the hows and whys of what he's doing. His words are straightforward and simple-he does not employ superfluous prose-and his voice is calm, with just a hint of a Sichuan accent.
Wang's fast-paced narration and clean cooking style has taken the internet by storm. Since he posted his first video in January 2017, Wang has accumulated more than 5 million followers across all his social media platforms including Xigua Video, Weibo and YouTube. His cooking videos have been watched nearly 200 million times in total.
As a result, the 29-year-old chef has leveraged his 15 years' culinary experience and his newly-acquired internet fame to become a full-time video blogger. His days are now filled with cooking, shooting and editing.
Most Popular