Howard's way
Share - WeChat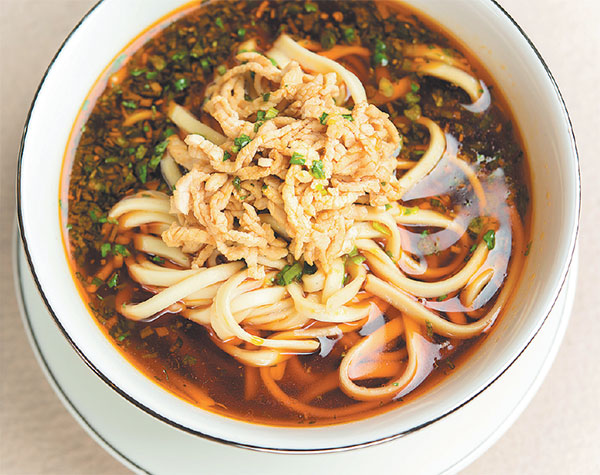 "A free-range chicken, marinated for three hours with rosemary, minced garlic, honey, pepper and rock salt, and then roasted in an oven at 140 C for 16 minutes and 100 C for five more minutes ... I couldn't wait to rip off a leg and eat it while it was still hot-it's just too delicious."
This is how a typical micro blog post by Howard Cai reads. It shows his quest to apply his knowledge of chemistry and science to improve and perfect his own cooking techniques, while allowing him to show off his characteristically creative approach to interpreting Chinese cuisine.
"Chinese cuisine is not that complicated or mysterious. The processes are easy to describe and just need a dose of rational thought to perfect," says Cai. "Cooking is all about heat, ingredients, the release of proteins, and how they combine with amino acids."
Labeled as a renowned gourmet, whiskey expert and international food critic, Cai prefers to see himself as a man who understands cooking and likes to live his life.
Most Popular