Teething troubles for tech IPOs
Share - WeChat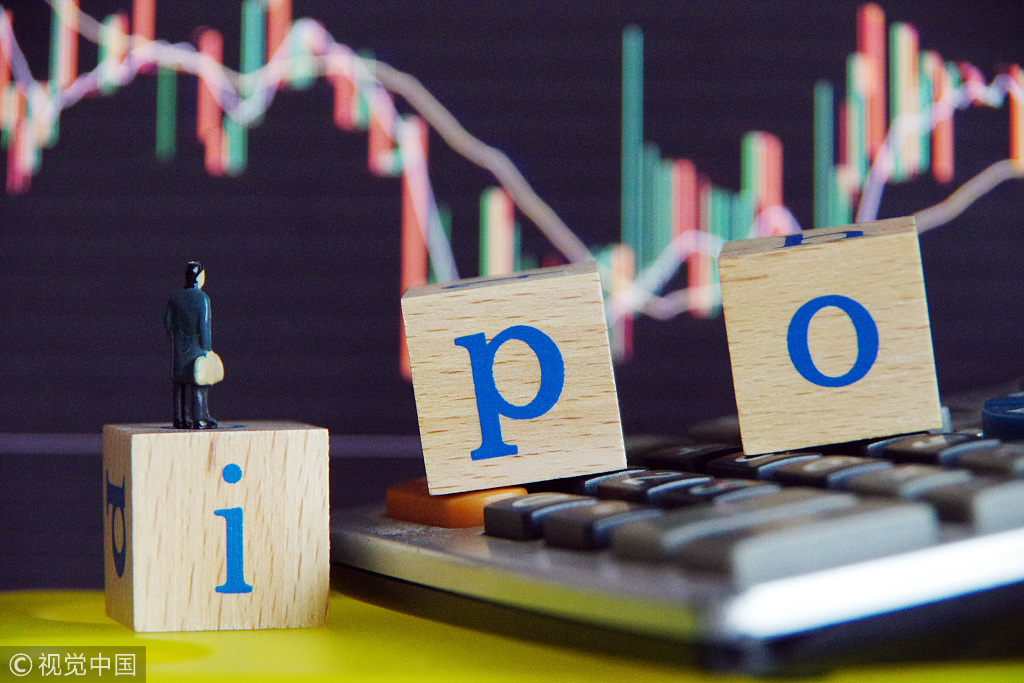 Expensive valuations taking a dent as price shocks hurt earnings prospects
Chinese technology companies are rushing to launch multibillion-dollar IPOs outside the mainland this year-an opportunity for investors, but one that has generated gloomy returns of late.
A long list of names are rushing to the capital gold mines, as global indexes' interest shifts from banks and oil stocks toward a digital future. Joining the recent listing frenzy are online video site iQiyi Inc, smartphone maker Xiaomi and e-commerce latecomer Pinduoduo.
Also in the pipeline are pure-play internet powerhouses, such as ride-hailing giant Didi Chuxing, delivery and review platform Meituan-Dianping, and Tencent Music.
According to financial market intelligence firm Dealogic, 26 Chinese tech firms have offered to sell $8.5 billion of new shares so far this year, representing 9 percent of global IPO volume in the period.
But, in contrast to the frantic race to list comes the harsh reality of prices. Since the start of 2017, shares of most Chinese mainland tech companies in New York or Hong Kong have seen gloomy performances, with the bulk trading below their IPO prices after strong early gains.
Chinese online healthcare platform Ping An Good Doctor saw its shares tumble as much as 11 percent on their second day of trading day in May. Its price stood at HK$49.95 ($6.36) on Monday, below its IPO price of HK$54.80.
Likewise, shares of Chinese online car retailer Yixin Group have more than halved compared with its stock market debut at HK$7.70 in November, despite a hefty 32 percent surge on its first trading day.
"Private equity firms or financial backers of these companies are believed to have a role to play in fueling this IPO wave, as in the case of Pinduoduo," said Cao Lei, director at China E-Commerce Research Center.
Companies do not have to be profitable to be eligible for share-listing in the United States, a requirement that has drawn many who are still in the red, Cao said.
Startup owners and investors alike are now rushing to list before the latest "internet bubble" bursts, said a director at a Shanghai-based research firm on cross-border acquisitions, who requested to stay anonymous.
"We are running out of the so-called 'traffic dividend', given the mobile internet penetration rate is already very high. That means investors would prefer to get their money now rather than later," he said.
"Besides, their valuations are indeed at very expensive levels when you look at their fundamentals.
"So even if investors are interested in pouring money into promising IPOs, they are quick to withdraw in hope of making a fast profit when the shares first debut," he said.
Nevertheless, Hong Kong is still expected to host at least five mega-IPOs, raising HK$10 billion each, with new economy concepts related to the healthcare, financial tech and tech sectors in the second half of 2018, according to estimates from consultancy Deloitte.
"Still, there will be demand for shares," Ken Xu, a partner at investment from Gobi Partners told Forbes.